The problem obtaining repaint leads online
As a business owner it can be difficult to find time to market your painting business online, and to complicate things further, you're up against a lot of competition. Not only do you have to outrank your local competitors but you also have to stand out from the shared lead generation sites that invest heavily in online advertising.
Pay-Per-Click Advertising
For quick results you can invest in Google Ads and other forms of PPC advertising, but this generally requires a large marketing budget. Just one click in the professional painting space can cost upwards of $30, and there's no guarantee that click will even convert into a lead.
Shared Leads
At some point most painting business owners will try buying shared leads from sites like Home Advisor and Houzz. Here's the issue — you're paying for another company's advertising budget to capture a lead which they sell back to you AND your direct competition. Unless you reside in an area of low competition you will experience mixed results at best.
A long term lead generation solution
A better long term approach is to invest in search engine optimization, more commonly known as "SEO". Think of your website like an investment with compounding interest. The more energy you invest the more results you'll receive.
Let's get started!
1) Optimize your Google Business Profile
(Formally known as Google My Business, or GMB)
Before we jump into optimizing your website we need to start by optimizing your Google Business Profile (GBP). Most painting companies overlook this free opportunity to enhance their digital reach.
This profile serves as an extension of your website and is Google's primary record of your business. Without a GBP your business will not rank in local search results or on Google Maps.
To begin you must claim and verify your GBP listing. The verification process will typically require a phone number or address validation, so this can take time depending on which options are available to you. Once your listing is claimed you will need to thoroughly populate your profile with as much information as possible, including:
Business Name: Use your legal business name to help expedite the verification process.
Address: If you do not have a physical location you can specify a service area instead.
Phone Number: After entering your business phone number check the "Call History" box to enable call tracking. Google will notify you anytime someone reaches out through your GBP so you can better track the source of your leads.
Website: This should be a direct link to your homepage.
Hours of Operation: Include changes in availability for the holidays.
Services: Start with the primary category of "Painter" and add as many secondary categories as are applicable to your business. Keep custom categories to a minimum.
Push reviews to your Google Business Profile
Reviews are an important ranking factor on Google. It helps build customer trust and serves as instant visual feedback for those scanning through search results.
Grab the sharable review link in your Google Business Profile and send that to your customers via text message. The best opportunity to capture a review occurs within 24 hours of completing your job while it's still fresh on the customer's mind. As a final effort you can follow up with an incentivized email reminder after a few days, but whatever you offer cannot be contingent on the rating. In other words, you can only request a review, not necessarily a "5-star" review.
2) Maintain a consistent N.A.P. (Name, Address, and Phone Number)
Your profile sets the stage for all other contact information you have posted online. Whatever you have for your GBP should be identical to all other online channels including your website, local listings, and social media. This includes your business name which should be exactly the same right down to the period following Inc. or Ltd. Online directories actually source your GBP to add you to their listings.
Any relevant business directories for painting or home improvement companies should also be claimed and updated to ensure the information is correct. The more information you contribute and the more consistent your information, the more legitimate you appear to Google.
3) Target your website content
"Content is King" is a popular phrase used in the SEO industry to underline the importance of the content on your website. Other than the data you populate on your GBP the only information Google has about your business is the content on your website. While every industry is different, all painting business owners will want to structure their website as outlined below.
Homepage: This page should have at least 500 words that provide a general summary of your painting business as a whole. Include location-based terms such as city, state, and zip to target your primary and secondary service areas.
Location Pages: The page for your primary service location should be called "Services" and will serve as a placeholder/parent page for your all of the services your painting business offers. Create a "Locations" placeholder/parent page for your secondary service areas.
Service Pages: Create a unique subpages containing at least 1000 words for each service you offer. These pages should include geo-targeted terms related to the parent location page. For instance, the service subpages under your primary location should include the city, state, zip, and any other relevant suburb names for that area.
Monthly Blog Posts: Blog posts are the best way to establish yourself as a local authority in the professional painting industry. This content should provide helpful information such as do's and don'ts for DIY painting, latest color trends, paint brand comparisons, profiles of your work with before and after images, etc. Create video posts such as instructional pieces or before and after tours of your work to optimize your page for search engines even further.
4) Optimize your title and meta tags
While there are countless forms of schema tags and metadata, the title and meta tags will have the largest impact on ranking your painting business. These tags are not visible to your website visitors but serve a critical role in search results. The content in these tags should be unique to every page on your website.
Title Tags: Keep these between 50-60 characters in length to avoid truncation in the search results. Include relevant terms that complement the content on the page. In general titles should be structured as follows: Page Name | Business Name
Meta Description: This tag should summarize the content on your page in 155-160 characters. Include all relevant service and location terms in the description.
5) Build backlinks
One of the primary offsite ranking factors in Google is called domain authority. Every domain indexed by Google is scored by how many other websites are linking to it. These are called backlinks, inbound links, or one-way links. In short, the more qualified inbound links from relevant sources your website can obtain, the better you will rank in search engines.
Online business listings
You can quickly obtain free inbound links to your painting business website by claiming your online citations on directories such as Yelp, Yellow Pages, and Houzz. While most of these links do not contribute to your domain authority they still serve an important rule in expanding your digital footprint.
Social media
Facebook, Twitter, and Instagram all serve an important role for your painting business. They promote customer trust, improve brand awareness, and increase your digital reach on search engines. Be active in your interactions, post weekly, and respond to comments and messages promptly.
Link building outreach
One of the best ways to build domain authority is through gorilla link building and outreach. Are you focused on green practices? Do you specialize in special trending paint treatments that a local interior designer might be interested in sharing? Position yourself as the expert in your niche and build relationships to obtain these links
Conclusion
Properly implemented SEO tactics take persistence and patience. Following these five essential SEO tips for painting companies will improve your organic ranking, but it can take time. Since Google indexes the entire internet it may take several months for your efforts to convert into meaningful results. Don't be discouraged. Remember, this is a long term investment into your painting business.
About the Author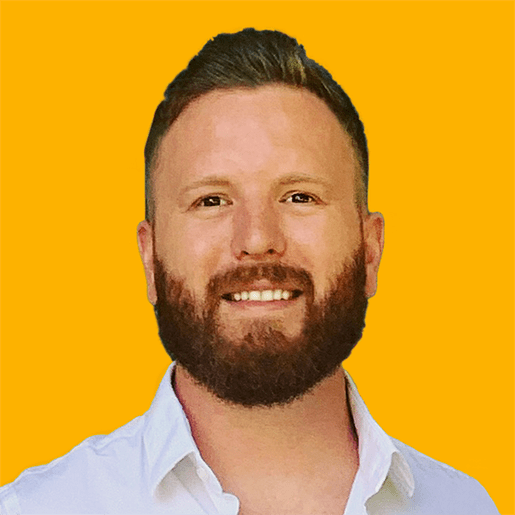 As founder of Base Coat Marketing and a digital marketer with over a decade of lead generation experience, Austin is widely known as the foremost marketing expert within the professional painting industry.