If your business is finding it difficult to attract, hire or maintain skilled trades professionals, you're not alone. According to the workforce research firm ManpowerGroup, it's an issue that employers around the world are not only currently facing but have been facing for some time now. For the past seven years, the firm's annual Talent Shortage Survey has found that skilled trades positions—from electricians and welders to pipe fitters and mechanics—have repeatedly topped the list of the most difficult positions to fill, both here in the United States as well as globally.
These findings are not exactly ground-breaking. In fact, industry experts and economists alike have been studying the growing skills gap within the trades since the early 2000s, identifying events like the widespread loss of jobs caused by the Great Recession in 2008, the ongoing retirement surge among baby boomers and, most recently, the economic shutdowns brought on by the COVID-19 pandemic as major reasons that the demand for skilled laborers continues to outpace the supply of new workers entering the trades.
It's not all bad news, though. According to Advance CTE, a national nonprofit representing state career and technical education (CTE) directors, there are roughly 12.5 million secondary and post-secondary students currently enrolled in CTE programs across the country. And that means that qualified individuals for future job openings are currently honing their craft in the classrooms and workshops of your region's trade or vocational schools. So it pays to spark relationships with those schools.
Beyond the many benefits to your community and your trade, there's also a strong business case to be made for partnering—officially or unofficially—with a trade school in your area, from establishing a direct pipeline of talent to influencing the kind of training technicians in your field receive to giving your business additional community exposure. All of these can better position your company to address the work you encounter day to day and grow in the future.
A win-win-win situation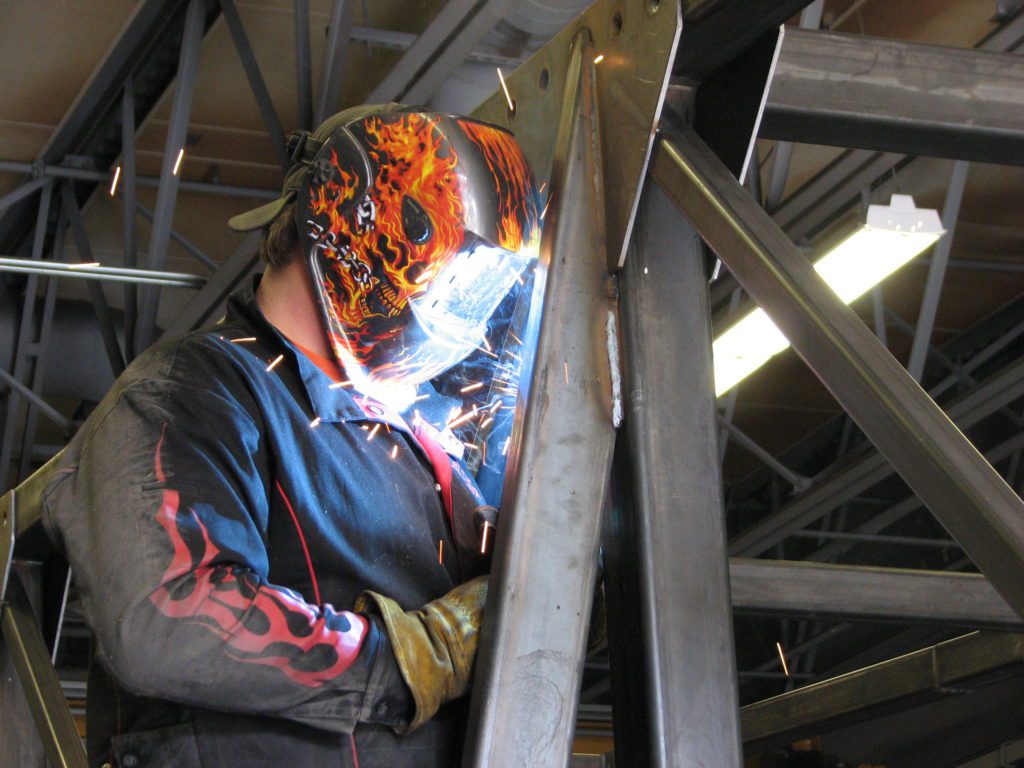 Take, for example, Lake Area Technical College, a two-year post-secondary trade school in Watertown, SD, that ranks among the top trade schools in the nation. As Shane Swenson, director of outreach for LATC, sees it, the relationship between a regional trade school and the community in which it resides is at its best when it is mutually beneficial—for students, for industry employers and for the community at large.
By working closely with businesses, industry trade associations and even the U.S. Department of Labor, Swenson's team is able to learn the workforce's exact needs and respond quickly to those requests.
Recently, LATC helped develop a Registered Apprenticeship program for its industry partners. While this brand-new tool was aimed at helping businesses in the telecommunications (5G), meat processing and manufacturing industries overcome their workforce shortages, it also created a channel that LATC students could leverage in order to gain real-world, in-the-field work experience.
In the classroom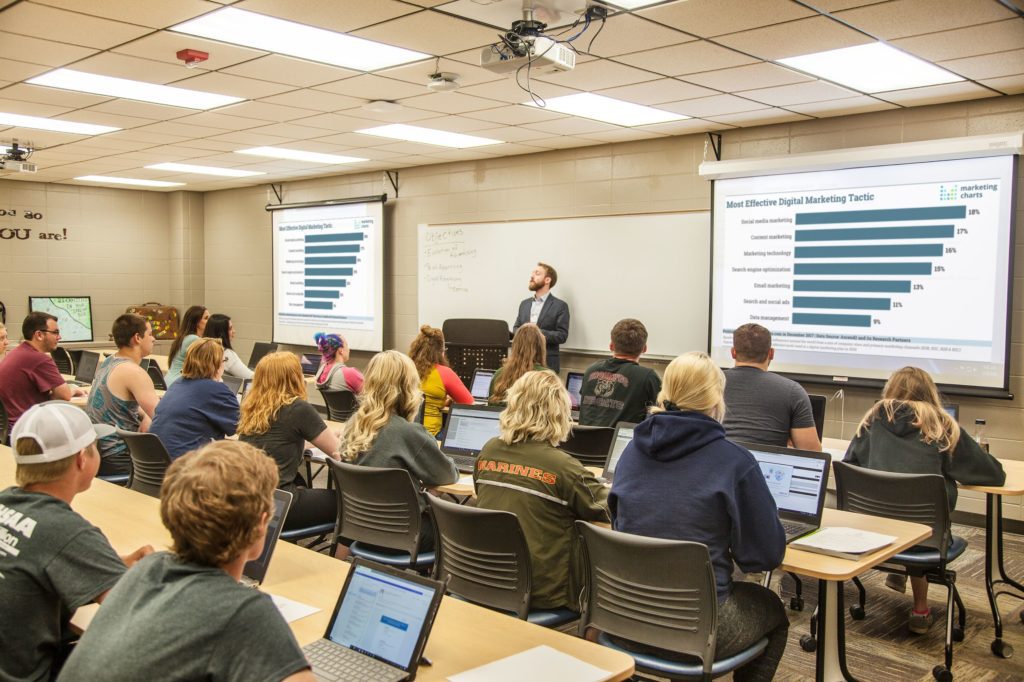 Beyond providing internships and apprenticeships for LATC students, Swenson notes how many of the college's industry partners also consult on curriculum to help ensure that LATC graduates are as trained up as can be when entering the workforce.
"Many industries in South Dakota that we hear from are having to turn away contracts, delay or forego expansion, and leave positions unfilled simply because there are not properly skilled workers available in the state," he explains. "We partner and work with over 300 businesses to provide a coherent and relevant educational experience that supports our state's workforce demands."
Often, specific programs of study are targeted to where there is a significant workforce shortage. As the workforce's needs shift, so, too, does a program's curriculum, resulting in both the addition of new programs that are deemed important to the workforce as well as the phasing out of programs that are no longer in high demand. That ensures the curriculum is as current as can be.
And considering that LATC boasts an impressive 99% career placement rate for its graduates, these efforts are to the students' benefit, too.
"They also provide industry standard training aides and equipment, mentor our students and, most importantly, they hire our students. In short, they are heavily invested in their workforce pipeline."

Shane Swenson
How to start the conversation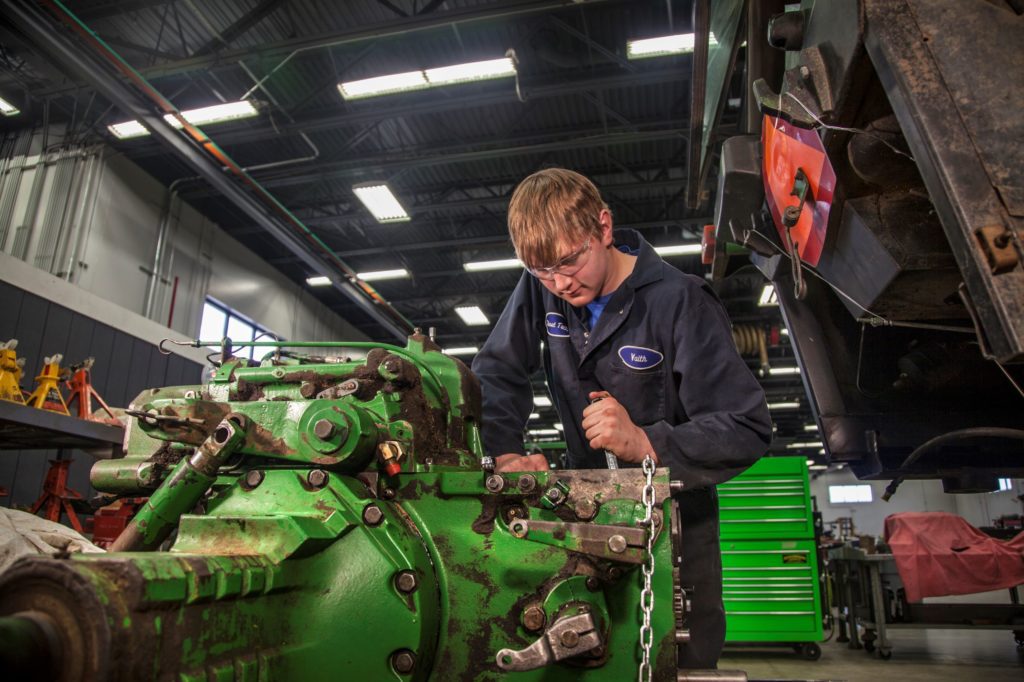 Brokering a relationship with a local CTE institution may sound like another task to you amid managing employees and running a business. But given the upside, it's something you can't afford not to do—especially if you're in short supply of talented workers. And taking the first step toward starting a relationship is easier than you might think.
Swenson's advice? Just call. CTE representatives understand the mutually beneficial relationships that can blossom from working with companies in the trades, so they're typically very responsive.
"If the local or regional CTE has advisory boards for their programs of study, I would direct industry businesses to pursue that avenue first," says Swenson.
But don't be dismayed if your local institution does not have an existing industry advisory board program. By reaching out to your local CTE institution and offering to lend your wealth of knowledge in order to help keep the college informed of the ever-changing landscape within your industry, you could very well be planting a seed that will grow to aid the college in adapting its programming to better meet industry demands, bolster enrollment and benefit your local community for years to come. 
Ashley Luke, Senior Product Manager, Duct Tapes, Shurtape Technologies, LLC