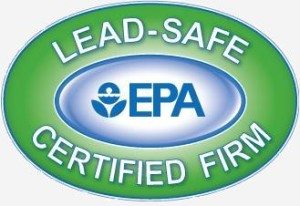 Those that know me have heard me talk about RRP for years. Although I dislike the whole way it was implemented by the EPA just as much as the next guy, I never felt the ranting was going to serve any purpose and instead chose to educate myself and others about it to the best of my ability. I have met some great minds online in the course of the research, such as Dean Lovvorn, a frequent and valued contributor here. There are several others that have been proactive in implementing RRP, like Sean at SLS Construction. I came across this on Linkedin this morning and thought I'd share it.
As a consumer, when I call you to work on my house I expect to interact with someone who is more than a good painter or carpenter; I want a professional who handles all the responsibilities of business ownership. Consumers assume you have insurance, a license, safe equipment, and that you pay your taxes and bills. If all you provide is your skill, aren't you as illegitimate as the people you complain about? How much of your frustration has to do with becoming a complete business owner?

Consumers truly do not understand the depth of your knowledge, skill and talent to perform your work. You may passionately explain your work methods and years of experience, yet you do not take the time to share your knowledge of potential poisoning from lead in their home because "they won't pay for it." If you weren't aware of the dangers of this poison, would you pay for it?
Read the rest of "Lead RRP Can Make You a Better Business Owner" here.
How has RRP affected the way you conduct your business?