When I go to PDCA conventions, I often run into friends and fellow painters that know me as an estimating buff. They know that I'm both the owner of an estimating software company and also a paint contracting business. Don't get me wrong, estimating is critical to being successful, but it's also really important to be able to keep on top of managing your sales and leads. Which clients are new? Which proposals are close to being sold? There are some tools for estimating and some tools for tracking relationships with customers, but why not put that together in one?
For instance, I like to color code my clients.
If I get a lead or referral from an existing client, I'll enter him into my PEP Estimating account and color code him orange. If I end up doing a proposal for that client, we'll switch him to pink. Then, if I think that proposal is close to being closed on, I'll change his color to red. The hotter the lead, the hotter the color. That way, when I'm looking at my list of clients, I can get a quick view of how many leads and proposed jobs are in different states.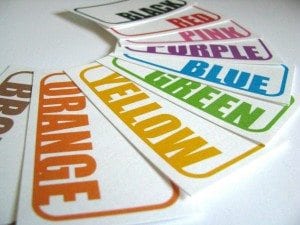 I know I need to spend more time trying to improve my relationships to get opportunities to bid.
Say I have lots of pink and red but not many orange:
I know I should spend more time trying to generate fresh leads.
Say I have lots of orange and red, but few pink:
Maybe I'm misjudging the eagerness of my clients and I need to work on closing. There's so much I can tell just comparing the colors of my clients.
 The point is, your estimating software really should do more than just estimate.
Let it guide you to make better decisions about who you are marketing to and how much. Let it integrate with your calendar to schedule when you will be making that follow up meeting to get a signed contract. Like I said, I'm all about the estimating, but if you're not getting those estimates into the right hands you might as well look into joining the circus.
What features do you want to see in your estimating software? Leave a comment below!