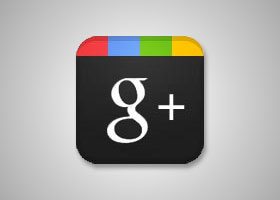 Author Rank is a content ranking system used by Google which seems poised to supersede, if not replace, their Page Rank system. Unlike Page Rank, which evaluates each page of content for relevance and quality, Author Rank considers an author's entire body of content, ranking pages based on the author's past performance.
Author Rank has been around for some time, but Google's only recently started pushing the system. As a result, few websites have yet to take full advantage of Google Authorship. By acting now, you have the opportunity to establish yourself as a subject expert through Author Rank while there's limited competition.
Why Use Author Rank?
You have several excellent reasons to use Google Author Rank. You have an opportunity to set yourself up as an identifiable expert in your field. Seeing your photo in search results reinforces your reputation among customers, partners and industry experts.
An established Author Rank gives new content a search engine boost. Google considers the quality and relevance of your previous work when ranking new content, so any new work you publish comes in higher on the search engine results.
Author Rank also increases traffic. The mere presence of a human face on search results increases click through rates. This can be extremely important if your link comes in lower down the results page.
Search Page Extras
Setting up Author Rank provides your readers with more search page options. For instance, Author Rank search results include a "More by" link. Clicking on this link opens a sidebar within the search results displaying more examples of your content.
Many users will return to the search page after visiting your site. If a reader spends several minutes on an Author Rank site, Google assumes the user found relevant information. Upon returning to the search results, the user will see an additional three links to more of your content.
Setting Up Author Rank in Google+
To activate Author Rank you need to sign up for Google+ and create a Google+ profile. Google's services increasingly require a Google+ account — a rather sneaky move because it boosts Google+'s usage stats and increases its importance in the world of social media.
Anyway, spend some time creating your profile, as clients and business partners will probably be seeing it (you could lock down your Profile's privacy settings, but any setting other than Public makes little sense if you're creating  a business Profile).
Make sure you fill in the About Me section of the profile. Use a recognizable headshot for your profile photo. You want people to associate your content with a human face, which gives search results a personal feel.
Click About on your Profile and scroll down the page until you find the Links box. Click the Edit option. Click the "Add Custom Link" hyperlink beneath the "Contributor To" heading.
Add the title of your blog or website in the Label box, and the web address for the site in the URL box. Click save.
Do the same with any other sites or blogs where you receive a named byline. The Contributor box to the right of the Label box allows you to select current or past contributor status. If, for instance, I wrote a single article on painting pool guard covers as a guest blogger back in 2009, I'd link to the site but put myself down as a past contributor.
That's pretty much all you need to do on Google+. You will, however, need to make some changes to your blog.
Bylines and Author Tags
Back on your blog, your first task if to ensure every page of content you wrote has a byline containing your name. The byline can be as simple as "by John Doe."
You should also add rel=author tags to your page's markup. Author tags give Google's search bot a heads up that content should be tied to a specific Google+ Profile. The author tags should look like this – <a href="[profile_url]?rel=author">Google</a>  – where you replace [profile_url] with your Google+ Profile URL. Test to make sure your Authorship tags are working by dropping the page's URL into the Structured Data Testing Tool. Here is an example from my last post for Blogging Painters: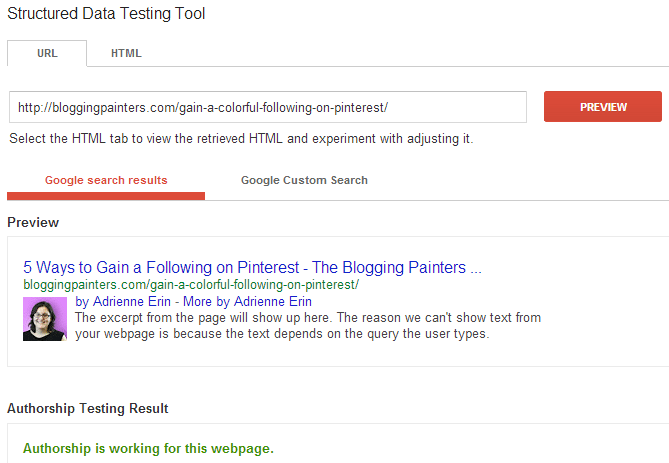 Author Rank remains a new concept for many bloggers, even though Google launched the system some time ago. Some experts believe it will drastically change how the search engine ranks content, while other are less sue of its potential impact.
Given how simple it is to set up Google Authorship, I say better safe than sorry.