It's always great news when a client comes to you for a painting project.
On occasion, homeowners have no idea the direction they want to take with their home decorating, leaving you with the task of coming up with color tips and suggestions for them. Luckily, there are a few tips and tricks to help painting contractors when customers come to them with color questions.
Use technology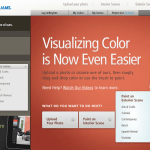 There are several apps out there that can assist you in choosing colors for a paint job. It is important to bring your phone or tablet with you to your consultation so that you can use these applications. Sherwin Williams and Benjamin Moore both offer useful color tools that allow you to take a photo of a room and then show the homeowner what the color of their choice would look like. This allows you the freedom to try out as many colors as your homeowner desires without dedicating a lot of time, money, and man-power to painting and repainting a surface.
Use intuition
On occasion, you will come across a homeowner who has a grand idea in their mind, but who lack the ability to see what their vision will look like when it comes to fruition. Remember that you are the expert and your opinions matter. Once you have established a relationship with the homeowner and seen the scope of the work, share your honest opinion with them. Discuss the color options that you can visualize in the space, and collaborate with the homeowner to decide on a final color. Of course, the homeowner should have the final say, but it is important to share your professional recommendation prior to drawing up an agreement.
Use your portfolio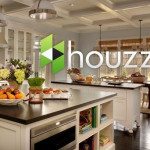 As a painting contractor, your work speaks for itself. For this reason, it is vital that have a portfolio prepared for all of your clients to see. Not only does this further demonstrate your expertise and professionalism, but it also can provide a clueless homeowner with some direction on color. It also helps to bring premade color palettes with you to home consultations to spark your clients imagination and get their mind thinking about color!
Working with a client to find the right color for their home is an important part of your painting process. Any homeowner looking to make updates to their home in the form of paint color should reach out to a specialist almost immediately, especially if they are venturing blindly into the world of color. As experts, we are able to guide them and save them time, money, and stress overall. A professional contractor will utilize these tools with each client they schedule an estimate with, and recommend this process to any painting contractor looking to help their clients find colors for their home!
James Perry
James had a career in printing for 28 years when he decided he needed a change. James joined CertaPro in 2005 because he enjoys helping people and making a difference in their lives. CertaPro was the right choice for James because CertaPro delivers a quality product that the customer can be satisfied with for many years to come. So far, James has had the privilege of painting over 930 homes in the Ft. Washington, Upper Marlboro, Davidsonville, and Edgewater areas.