In the circumstances that you suffer injuries while at work or fall ill due to the nature of your work, you could be entitled to benefit from workers' compensation benefits. Workers' compensation refers to a kind of an insurance policy that is a statutory requirement and one that provides medical benefits and wage replacements for those employees or workers who get ill or injured in the course of their work. The eligible workers/employees get compensated for their medical bills and lost work regardless of the party in fault and in exchange such employees/workers relinquish their rights of suing their employers for work related injuries and illnesses. In order to be eligible for this insurance, you must be a legitimate employee of the company in question that has the workers' comp insurance and the injuries sustained must be directly caused by work related duties or those related to your work. Below are some of these requirements in more detail.
Does an Injury have to happen at work?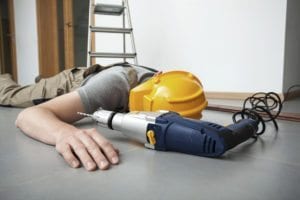 The answer is yes as you are always entitled to the workers' compensation benefits as long as you are carrying out your work related duties. There are specific circumstances that illustrate when a worker is entitled to workers compensation attorney. These are; when you leave your work place to go out to pick some paint supplies and get into an accident, when you get injuries from using tools or while attending the company functions you suffer injuries you will be entitled to enjoy these benefits. However, if you suffer injuries when coming to or leaving work and during your lunch hour break you will not be eligible for the workers' comp.
What if your Employer doesn't have Workers Comp?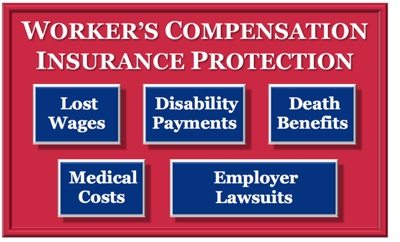 It is a statutory requirement that all employers have self-insurance or workers' compensation insurance. In the event that you get injured at work and find out that your employer does not have this insurance, there are generally two causes of action you can take. First, you can opt to sue the employer in court for compensation or secondly, you can file your workers' compensation claim with the special fund your state has set aside to handle workers' compensations claims for the uninsured workers. It would be wise to contact a workers' compensation lawyer in order to increase the chances of your claims success.
Every state has different workers' compensation laws that provide injured workers with various types of compensation benefits. There are some laws that provide for permanent impairment, vocational rehabilitation, weekly compensation and medical treatment payment benefits. Moreover, there are certain groups of workers that although they meet the eligibility criteria above, they still do not qualify to get the workers' compensation benefits. There are some workers who are exempted from this type of coverage. Getting the right workers' compensation benefits is usually a complex process that requires the input of a seasoned workers' compensation lawyer. This lawyer will help you determine whether your situation, circumstance of the injury or illness and work category you are in will make you eligible to benefit from the workers' compensation benefits.
Author
Paul Gilbert is a professional blogger, enthusiast who loves to write on several niche including Insurance, Personal Injury, Workers' Compensation Attorney & Social Security Disability. He is also a part-time consultant providing best solutions & support to injured workers for claiming workplace injury benefits under Workers' Compensation.