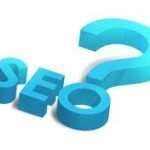 Black hat link building, link bait, link farms. Don't all of those phrases give you a creepy, dirty feeling?
I don't advocate any kind of underhanded measures to inflate your ranking on Google, I think doing it right the first time gives you long lasting results instead of risking losing your position later on.
That being said, painters can have an uphill climb when it comes to ranking. Why?
One of the major ways Google and Bing measure the quality of your content and website is how many people think enough of you to link to it. This works pretty good for sites that have higher traffic, but like all things, when there is a lot less traffic, the sample isn't big enough to give a good reading.
How does this have anything to do with your website getting traffic?
Painting companies typically are on the lower end of traffic, since they typically operate in a geographically limited area. This means that most painters websites don't have many high quality links coming into them. Unless you do some foot work, that's probably not going to change, either.
To see how this can affect your rankings, I'll walk you through a free tool called Open Site Explorer that will compare your site with others, like your competitors. Getting a look at where they are getting links can help you find places to get them as well.
Let's take a look at this great tool, and maybe you'll get some ideas you can put into use quickly. To show you how it works, I'm going to put a few random painters websites in the tool, since it operates on a public level, I'm not digging anything up that you can't do in moments yourself. This will let you see the differences, and where it affects their ranking.
Here's the rest of the walk-through tutorial of this marketing tool for painters.