What if there was a hidden resource in your painting business that could dramatically increase the levels of reliability, predictability, and profitability in your painting company? What if this resource could also be used to increase the equity found in your business – making it so valuable that you could SELL your painting business for TOP-DOLLAR whenever you decided to do so?
Now, imagine this resource was within arm's length, but you never used it even though it was one of the most affordable and consistent sources of new business for your painting company.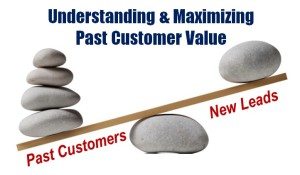 Would you like to know what it is? I'll tell you – it's your past customer list and you will not believe how much it is worth to you each year if you'll simply take the time to cultivate it.
Past customers, on average, are worth $1,000 per year to a painting contractor. That's $300 per year in gross profits at 30%! Here's what that means for you…
If you have a past customer list of 500 clients, you should have sales of at least $500,000 even if you NEVER got a new client or a referral from a past customer. So long as you just didn't LOSE those customers to your competitors, you'd be at half a million, easy.
In fact, as a painting contractor, you are not in the business of painting houses… you are in the business of finding and keeping customers for life! It's more about keeping what you have than finding the next NEW opportunity. That's where the true profitability is hidden.
But, I have some really bad news…
As I talk with painters all over the nation, it would surprise you to hear what they routinely tell me…
"Brandon, I don't even have a list of past customers and I've been painting for 20 years!"

"I don't have a list of past customers, but I do have a pile of old estimates collecting dust."

"I have a BIG list of past customers Brandon, but all I do is send them a Christmas card once a year."
This is a crying shame! These contractors are essentially throwing away the competitive advantage that SHOULD be gained from years in business. In a way, these contractors are starting over, almost from scratch, every year! What a waste!
How do you break this painful, expensive DOOM-LOOP? Here are three simple steps…
#1 Stop Neglecting Your Past Customers and Treating Them Like Yesterday's Garbage
Once you leave a completed project and your business card and estimate are thrown in the trash, the customer immediately starts the process of forgetting you. They don't mean to… They don't want to… But they do it nonetheless.
Think about it: When you fail to communicate with past customers, you are relying entirely upon on them to remember your name, company name, and phone number for months or even YEARS with ZERO reminders. Unless your customers have photographic memories, they just can't do it.
You are expecting far too much of them. You are asking them to do the impossible and the improbable thing. You are asking THEM to do ALL THE WORK in this relationship!
When they forget who you are, the next time they need a painter, they start the "search" all over again. The stomach-turning fact is this, based on the numbers I've collected from scores of marketing assessments from painting contractors, past customers usually don't come back.
The numbers prove that if you do not have a system in place for customer retention, you are literally hemorrhaging cash in the way of lost business each year.
#2 Reactivate Your Past Customers
When you leave a perfectly good car just sitting outside unprotected for months or even years, what happens to it? The battery runs down. The seals begin to crack and leak. Mositure gets into the gas and causes problems.
What was once in perfect working order now needs a "jump start" and plenty of TLC just to get it running! If your past customers have been neglected in this way, you must "work on them" to begin the process of reawaken their true potential.
This means running a marketing campaign that uses multiple steps and multiple mediums to "jump start" their interest and awareness of you. You need to run this campaign over a 30-day period, provide several special offers, and tie it to a specific deadline.
Be relentless in your pursuit of the customer. Make sure they know you value them and want to EARN their business!
#3 Do the Proper Maintenance
Once you have reactivated your past customers, you then must move into maintenance mode. You cannot underestimate how quickly your customers begin the process of "forgetting" you and your services.
Quarterly communication is not enough. Monthly emails are not enough. You must maintain contact with your customers through a monthly mailed and emailed newsletter, quarterly campaigns, and a yearly customer appreciation event designed to generate TONS of referrals.
If you commit to this type of marketing calendar, once you reach a certain customer list size, you will discover that it is not necessary to EVER go after any new leads. You can grow organically from referrals generated from your past customer base and keep your marketing budget super low.
Is "Word of Mouth" REALLY That Important to You?
When I talk to painting contractors day after day, they always tell me "word of mouth is our best advertising." But when I ask this question, "Well, if it's the MOST important thing to you and your business, what plan do you have in place to increase and maintain it?"
The answer is almost always… NOTHING! This tells me the owner of the business does not truly value word of mouth advertising. His lack of ACTION speaks much louder than his WORDS.
If you want more repeat and referral business, and if you want to add predictability and stability to your painting revenue and profits, take the time to invest in a solid marketing plan for your most important audience and resource: PAST CUSTOMERS!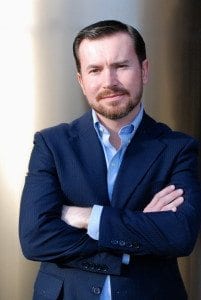 Brandon Lewis is the Director of the Marketing Department at the Academy for Professional Painting Contractors which provides done-for-you systems to increase the profitability of repaint contractors. He contributes to American Painting Contractor Magazine, Paint Contractor Magazine, and Blogging Painters.com. To download your FREE copy of "The Secret Systems for Easy Re-Paint Profits", just visit www.PaintersAcademy.com or call (888) 512-0388.