Time and money are valuable to busy painting contractors. A tool that can perform more than one function is treasured, especially if it's lightweight and easy to carry. Surprisingly, many painters overlook the versatility of one of the simplest, most cost-effective tools—tape.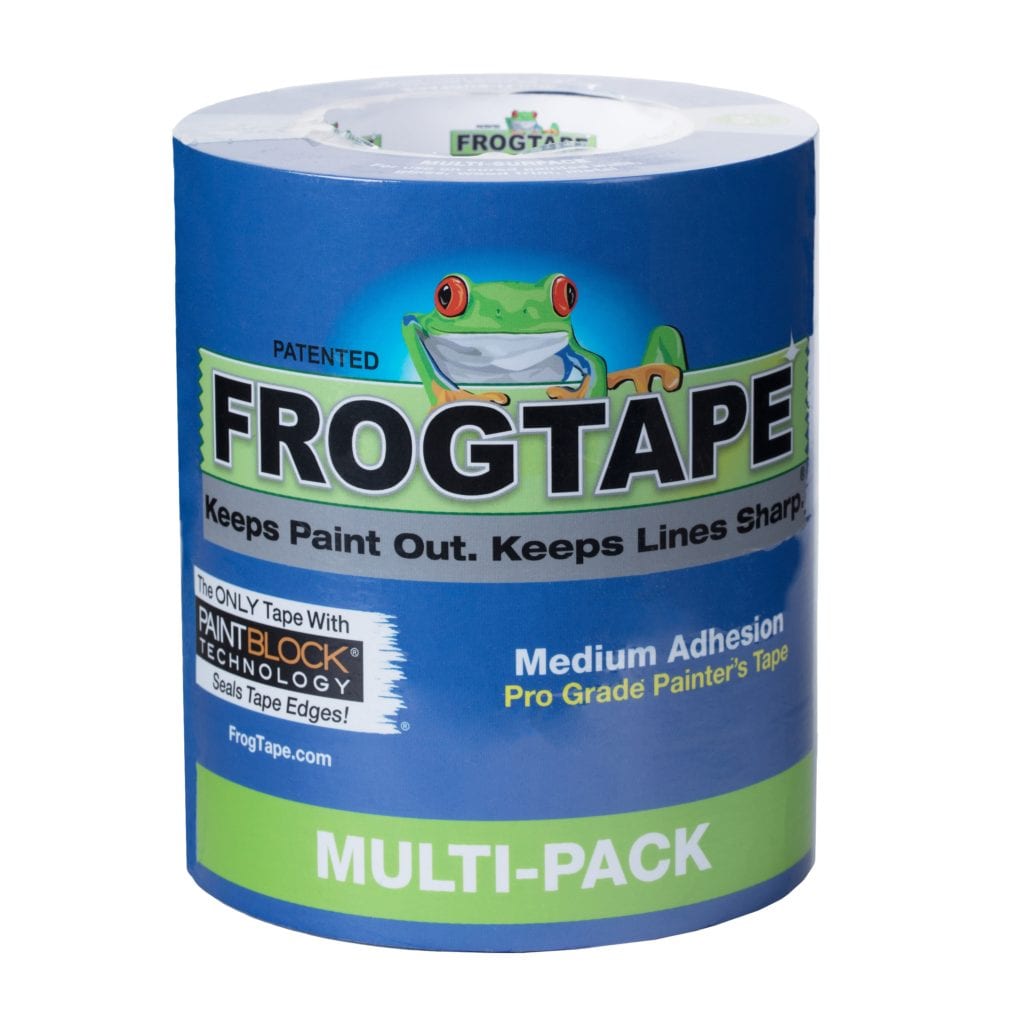 Tape can help professional painters in a variety of ways, including keeping essential tools clean, providing traction on slippery surfaces and even lifting or securing heavy objects. Here are four clever ways tape becomes an even more valuable addition to the pro's toolbox.
1. Keep fundamental tools clean and ready for the next day.
Bigger jobs can span multiple days, with painters often reusing the same paint colors and brushes. Save the time spent cleaning and re-cleaning brushes by wrapping them in plastic secured with painter's tape. The paint doesn't dry out and the tape releases easily, so the brushes are ready to use the next day.
Tape can also help eliminate the need to replace brushes—and keep costs down—by extending their lifespan. Wrap the ferrule with production grade painter's tape before starting the project. After cleaning the bristles, the tape can be removed easily from the ferrule, eliminating the challenging task of scraping off extra paint. One note: it's important to remember to remove and replace the tape daily to avoid unwanted residue on the ferrule.
Production grade painter's tape is also an excellent tool for removing excess lint from roller heads. "Simply use the tape to remove fibers from the roller before painting," suggests Patti LaPorte, Director, Paint and Masking Tapes, Shurtape Technologies, LLC. "This prevents the lint from coming off on the walls, eliminating the need to clean the wall and repaint."
2. Prevent slips and falls.
Ladder rungs and step stools can be slippery—especially if paint happens to drip. Avoid accidents and injuries by applying industrial-grade tread tape to these frequently used tools, as well as aluminum ramps and runner boards. Made with durable, heavy-duty grit and adhesive backing, some tread tapes exceed OSHA and ADA federal recommendations and are even weather resistant with a performance range of -40°F to +220°F. The pre-sized tread tape is easy to peel and apply, providing traction and improved surface friction on steps that may be compromised by weather or wet paint.
3. Unique applications that need razor sharp lines.
Beyond providing clean paint lines on trim and cabinetry, professional grade painter's tape is the ideal tool for situations that call for caulk.
Painter's tape can help create crisp caulk lines in hard-to-reach places, like window frames, or highly visible spots, like where a backsplash and countertop meet. Before caulking, tape above and below where the caulk line will go; then apply the caulk, smooth it out with a smoothing tool or your finger and remove the tape before the caulk dries for a clean, crisp line.
Painter's tape also ensures that grout paint lines are straight and sharp. When brightening up old, unsealed tile with a fresh coat of grout paint, avoid accidentally painting the tile by covering the edges with an edge-treated tape that prevents paint bleed. This eliminates frustrating rework and touch-ups.
4. Moving heavy objects.
Occasionally, painting professionals need to move a heavy appliance out of the way or lift a paint can up scaffolding. To avoid carrying heavy rope and cumbersome chains, add an extreme tensile cloth duct tape to the toolbox. These duct tapes can hold more than 700 pounds and can be used to secure heavy objects or made into a loop to tote hard to carry cans and buckets. "Extreme tensile cloth duct tapes are ferociously strong due to aggressive, double-thick adhesives with waterproof backings," says Ashley Luke, Senior Product Manager, Duct Tapes, Shurtape Technologies, LLC.
An Ingenious Tool
Tape helps painting professionals in numerous ways beyond keeping edges crisp and clean. By adding different rolls of tape to toolboxes, pros can save money, prevent accidents and be better prepared for whatever the project demands.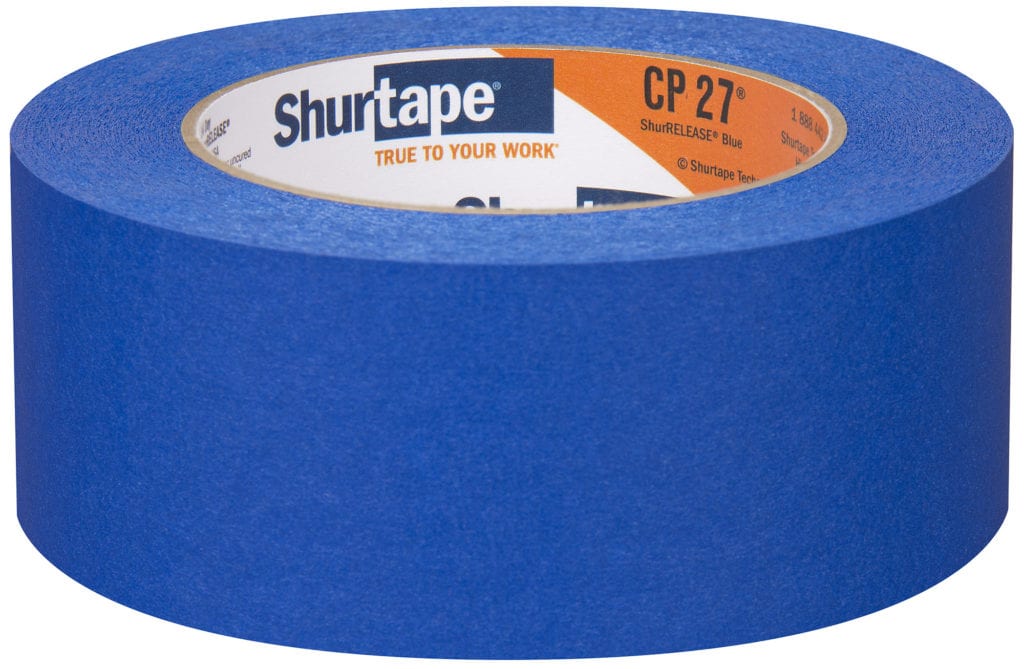 Diane Walsh, VP, Market & Channel Development, Shurtape Technologies, LLC, makers of FrogTape® brand Painter's Tape