The work is the most important part of any contracting job, but your work agreement comes in hot as second. A contract is obviously important when it comes to avoiding costly lawsuits, but it's more than just avoiding legal fees. A well-written work agreement will save you misunderstandings and the time, money, and frustrations attached to them. When it comes time to write your work agreement, there are four areas to keep in mind.
Services (aka The Work)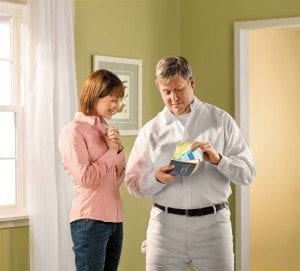 This part is basically an outline of the customer's expectations and what you will be doing to meet them. Here you will lay out the details of the contracted work that lay out the "what," "where," and "how." You also want to include the details on all the possible what-if's that may come up during the work project. And should changes come up during the job, you'll want to include cause for provisions so that you can write up an amendment to attach to your original agreement.   
Consider probable scenarios and clearly lay out the terms of how they will be addressed so that all risks and obligations are in writing. Should hiccups come along (ie. a color change halfway through the project, or a paint spill on pricey rugs due to the customer's child), you'll want to make sure that liability and accountability fall on the right party and you're getting paid for the work you do.
There are many questions to consider in this section. Will you be providing all of the materials? Will other contractors be involved in the client's overall project? What will constitute "agreed upon" work between you and the property owner? The clearer you are and the more specific ground you can cover, the lesser the chance of mishap. But remember to consider your clients needs as well as your own. They'll likely push for things like an agreement with a satisfaction guarantee so that they're not stuck suffering with any mistakes. Keep things fair by appointing liability and responsibility where it's due.
Term & Termination (The Timeframe & Deadlines)
This part is pretty simple as it's all about the time from start to completion, but be sure to give careful thought to your deadlines or time spans. Surprise damages and "acts of God" like weather can have a big impact on total project time, so address how probable factors will work into projected timelines and draft up any special amendment guidelines the project may need. Special attention is especially due to the causes for contract termination that may come up for either you or the property owner and the consequences of failing to meet your agreed times and terms. Such situations can get costly, so this could be a good place to address dispute resolution via mediation or arbitration rather than the courtroom.
Payment and Terms (How Much Money And When)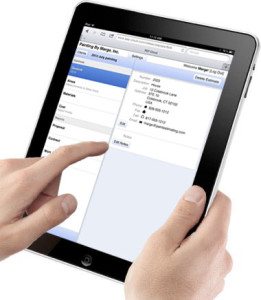 This section is pretty self-explanatory, but because of the problems that arise with money, it requires thorough thought and care. Be clear on who pays whom, how much they pay, when they pay, and how they pay. Special situations like installment payments or payment upon client satisfaction need to lay out dates, times, and how satisfaction is determined. Aim to be as clear and detailed as possible — what county any disputes would be settled in, the amount and date of each installment, mediator of choice, penalties for late payments, and so on — so there aren't any disastrous loopholes or areas for misunderstanding.   
Special Considerations (All The Extra Stuff)
Keep in mind that your work agreement will help you and your clients avoid potential problems, but it's no substitute for regular communication. Determine the best way for you and your customers to discuss progress, mishaps, or the present agenda. This gives them the opportunity to raise any questions or concerns which will help shave down misunderstandings and surprise project remorse.
The same benefits of communication will extend to you and your team by joining at the start of each day with a simple, to-the-point work huddle. When it comes down to doing a job right, clear communication is always the way to go. Don't make any assumptions. Instead, ask questions and make sure everyone is feeling good about the work that's taking place. You may need to invest time and creativity in the beginning, but it will save you, your team, and your customers plenty in time, money, and energy later on.