All of our customers are special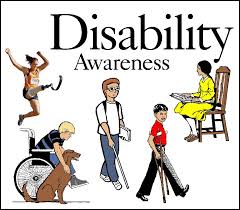 Some customers may have needs that require some special attention. When they want painting and remodeling it's our job to provide those services. At times it's not clear they have special needs and in some cases they might not consider themselves to have any special needs. With all of our customers, we should strive to meet all of their needs, no matter what they are.
Aging Homeowners and technology
When we work with aging homeowners, try not to stereotype. Sometimes people think that older people don't know how to use technology, Older generations may not use computers, so before telling them proposal is being emailed, give them options like being mailed or printed in large print. Be clear about their preferred method of communications
Hearing and Vision Loss
If you have a sight impaired customer, offer to assist immediately as the sight impaired customer may not be able to see where you are actually standing.
Here are some tips to use when assisting a sight impaired customer
Tell the customer your name and ask how you can assist them.
Don't use an extra loud voice with a sight impaired customer – they are not deaf.
If they have a guide dog ask if you want to pat the dog, as the dog is in work mode.
Discuss the moving of furniture and household items
Make sure lighting needs are addressed
If your customer is hearing impaired, here are some tips
Face the customer and enunciate clearly
Use short and simple sentences as more complex sentences can cause confusion.
Don't shout as this just distorts the voice.
With a hearing impaired customer, if communication turns out to be difficult you can use a notebook to write things down.
Be aware that a person who has been deaf from birth may make noises as they communicate in sign language. They are not aware they are doing this, so take care not to laugh at any noises they may make.
Are there lights that are connected the phone/doorbell?
Accessibility
If a customer is in a wheelchair there may be special needs. Clarify with the customer what needs they may have regarding being able to access their home while you are working.
Dropcloths and runners will be removed daily
Supplies and materials will not be kept in areas that could pose access problems
Any special fixtures (ramps, grab bars, access) that may be moved
Environmental
Some customers may have a sensitivity to the dust created by sanding, or the odors from paint. Expectant Homeowners may be concerned about VOC.
Be prepared to offer dust free options
Have No/Low VOC options available
Be aware of RRP Rules
For more information, check out this guide.
When meeting with a customer, work on clarifying and setting expectations, and then be sure to follow thru!
Jeffrey Whitmer