Nowadays, people spend most of their time online and the Internet became their main source of information. However, for businesses and marketers, spreading the word online is quite difficult. This is mostly because the Internet is a crowded place and tons of news and information are pushing their way to the top every day.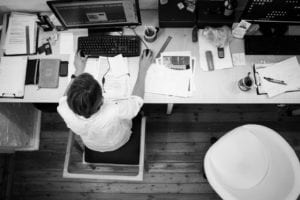 Whether you're promoting a business or trying to inform people about some news or topic, spreading the word will demand a lot of effort and you must cover the most, if not all channels, in order to spread the news you want. Be that as it may, marketers never seem to run out of ways or ideas to effectively promote something. As daunting as the process may seem, all the effort placed in promotions, is worth it at the end.
Here are a few ways to get the word out there.
Start a blog
Blogging is one of the most effective ways for any news to spread over the Internet and many people use this method to inform the public about various topics or industry related news. Not only that, but people often look for blogs, in order to inform themselves about something that interests them. With that in mind, if you want an effective way of getting the word out there, then blogging is the way to go.
However, for blogging to be as effective as possible, you must first put some effort into it and build a solid online reputation. To achieve this, you must supply your viewers with relevant, informative and entertaining content, which will help you build a community of followers. Also, make sure you collaborate with popular bloggers in your niche and score some guest posts on different blogs or websites. After you have built your reputation, you can leverage your blog to spread the word more easily.
Email outreach
Email is still one of the best ways of spreading the word and establishing relations with various people online that can help you do the same. In order to successfully endorse an email outreach you must know how to compose an effective email that will generate the desired result.
For instance, make sure you research the person you want to contact, by checking out their social network profiles or by researching them online. You should do your best to familiarize yourself with your contacts, as much as possible before actually contacting them. That will help you personalize an email and start a conversation that will benefit your agenda. Make appropriate email strategy
Moreover, you should make yourself known to your contact as well, by at least following them on social media, because no one likes an email from an unknown person. Also, make sure you are on point with your intentions and that you don't overwhelm your contact with senseless information.
Composing the right email will help you expand your network of associates and establish relationships with influential people in your industry, who will help you promote your news or get the right message out there.
Leverage social media
Social media is the hub of information and various marketers use these platforms to promote businesses, marketing campaigns, sales etc. If you want to spread the news fast or increase your visibility, then social media can be of a great assistance in that matter. You can leverage social media to promote your products, services or to increase your brand's visibility and recognition.
However, running an effective social media marketing campaign can be costly and you may have to pour additional funds in order for it to succeed.
Social networks allow you to build a relationship with your audience and communicate with them more personally. Also, you can use different social media channels to promote your business, but the most effective way is to focus on the channels inhabited by your target audience.
Use the power of the video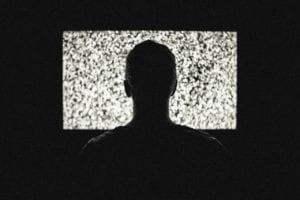 Video marketing is on the rise, in both popularity and efficiency, as marketers focus more on using the video in their campaigns. Not only that, but consumers prefer watching video content to reading texts. This is mostly because video enables marketers to deliver a message quickly and effectively, while reading texts or browsing images can take more time.
Moreover, most of the consumers browse the web using their mobile devices and video format is convenient for them to stay updated. If you want to promote you business or send a clear message out to your audience, then you should start leveraging video in your promotional campaigns.
Getting the word out there is difficult and time-consuming work. However, there are plenty of ways to leverage new technologies and online features to effectively promote almost anything. All that's required is for you to find the solution that suits you the best.
Raul Harman's is a IT consultant and a writer who has a lot of experience about innovations in all aspects of digital technology and online marketing. IoT and the world of mobile devices have been his focus in the previous years. Raul is a passionate runner and adventure seeker. Every spare moment he loves to spend in nature. He is a regular contributor on Technivorz blog.