Why Your Business Should Be On YouTube Now
In April 2005, a nineteen-second video of a man in San Diego Zoo was uploaded on YouTube. "Me at the zoo," uploaded by the site's cofounder Jawed Karim, is the first-ever video on the video-sharing platform. "It played a pivotal role in fundamentally altering how people consumed media and helped usher in a golden era of the 60-second video," according to The Los Angeles Times.
Today, almost a third of the global population watch a billion hours of YouTube's content every day.
Imagine reaching out to millions of people via a two-minute video. How many "ordinary" people turned into instant celebrities earning real money for their unique and engaging video content? A lot. YouTube, a Google-owned company, claims that the number of channels earning six figures annually on its site is up 50 percent year-on-year.
For a business, it's important to know the ingredients of an effective video optimization strategy. How can you maximize YouTube's reach to attain your business goals?
Local SEO 101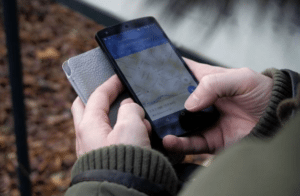 Search engine optimization (SEO) is a set of processes used to increase the amount of visitors in a website. This is done by obtaining a high position in search results pages (SERPs). Google, the world's most powerful search engine, uses clues in ranking pages. These signals guide it in returning the best results for every query. Local SEO, which is geographic, is relevant to businesses. This involves strategies that allows companies to offer their goods and services to customers at the exact time they're looking for such offering. A family in Asheville, North Carolina, searching for painting services will need a company within the vicinity.
Google uses 200 signals in ranking pages. These include keywords, backlinks, freshness of content, user-friendly layout, and site updates. For local SEO, Google ranks pages based on relevance, distance, and prominence. Relevance is how well a listing matches a user's query. This can be attained by keeping your citations or NAP (name, address, phone numbers) complete and updated. Distance is how far a local listing is from the location term used in a search. Making your citations detailed and consistent across the web can help. Prominence is how popular a business is. This is influenced by the information about a business in articles, directories, and other online materials.
SEO and content marketing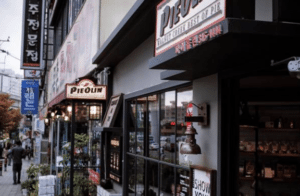 A local business' prominence is a Google metric in ranking webpages. What makes a place prominent online is affected by factors that make it popular offline? A restaurant in existence for generations and attained a "landmark" status will likely get higher ranking on SERPs than one that just opened. This prominence a business earned over the years is reflected in local SERP ranking. Businesses that haven't reached this level yet may use two powerful tools: SEO and content marketing.
Content marketing boosts engagement rates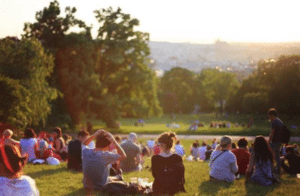 Content marketing involves the creation and sharing of blogs, videos, and other online materials that does not explicitly promote a brand, but intended to stimulate interest on a business and its offerings. IBM's Digital Experience Survey revealed that 56 percent of marketers believe that personalized content promotes higher engagement rates. Consumers choose brands that they can relate to. They want products and services that reflect their values and sensibilities. Global brands such as Nike, Amazon, and Coca-cola have mastered the art of marketing in this age where content is king.
"Great marketers have immense empathy for their audience. They can put themselves in their shoes, live their lives, feel what they feel, go where they go, and respond how they'd respond. That empathy comes out in content that resonates with your audience"
Rand Fishkin of Moz.
Video content, the "mega trend"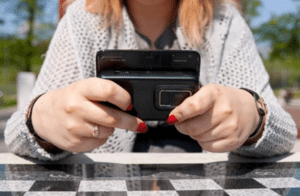 A study by research firm Melcrum shows that 96 percent of communication experts consider video as an important tool in communicating ideas within an organization. Videos can easily translate complex ideas into digestible messages and encourage action. Compared to articles with texts and static images, videos are better in capturing attention and maintaining interest. No wonder Facebook, the world's largest social network, considers this platform as a "mega trend."
"Consumer video is exploding on our platform as Mark [Zuckerberg] was talking about, and that really creates ad opportunities," said Sheryl Sandberg, Facebook chief operating officer.
What makes an effective video content?
Google's ranking guidelines are your compass in developing YouTube content marketing strategies that will boost your local SEO. In creating videos, take note of these tips:
Create engaging content with a real story. People no longer respond well to traditional advertising. If you're targeting an audience in a multi-racial and multicultural region, feature content hinged on diversity and inclusiveness.

Make not only appealing, but also useful content. Tutorials are how-tos are in-demand on YouTube. You can produce videos that can incorporate your products and services in users' everyday lives. Provide valuable and unique insights.

The average length of videos watched on YouTube is five minutes. If you can compress your message in less than five minutes, the better.

Complete the details under the video description portion. It's advisable that you place pertinent keywords. Include your citations and links to your website, social network, etc.

Post regular video updates. Google considers recency of content in ranking webpages.

Share your YouTube videos on other channels such as blogs, social networks, and partner websites.

Ensure your videos are mobile-friendly.
Most importantly, comply with Community Guidelines, Technical Guidelines, and Advertising Policies. You wouldn't want your videos and/or YouTube channel taken down by administrators.
YouTube is only one of the various digital marketing platforms available to businesses. Technology has democratized marketing and advertising, allowing international brands and neighborhood start-ups to reach out to their target audience via similar platforms. It's your job to explore and master SEO, local SEO, content marketing, and other digital marketing techniques to stay in the competition. Be open to changes, innovate, and keep on learning.
Finally, don't be afraid to commit mistakes.
As Thomas Edison once said, "I have not failed. I've just found 10,000 ways that won't work"
Anna Rodriguez is a manager and a passionate writer. She writes about investment, home improvement, green sustainability, business and tech innovations. She owns Homey Guide Blog. You can follow her at @annrodriguez021