"How much should I charge?"
One of the most divisive topics in any contractors group is pricing. Ask that question, and watch the fireworks begin. May as well ask "How much is a bag of groceries?" There are several unfortunate methods like Despermating, WAG (wild ass guess) and RID (rent is due), or asking strangers on the internet. While convenient, these approaches don't produce consistent, sustainable pricing systems. Estimating is such an important part of your sales success, that you can't leave it to a roll of the dice.
Gone are the days of the neighborhood painter coming over and giving a "ballpark" price and a handshake to seal the deal. These days you may be competing against guys using no estimating method at all – no wonder customers are confused! Needless to say, there is more disparity in paint estimating on the same scope of work than ever. Good, business minded contractors are finding themselves in competitive bidding situations where they are consistently twice as high as the supposed "competition".
Anyone who is unsure about their estimating process should be asking themselves:
"How can I estimate accurately"?
"How can I present my proposals so they stand out against the despermators?"
"How can I show my potential clients how I am different/better?"
My bp colleague, Scott Burt, sums it up well:
"Painting is a mature industry. It is not new or cutting edge. So, your job is to make it feel new and cutting edge. In a world where painters all pretty much look the same to consumers, this should not be all that difficult."
For the past several weeks I have been trying out the PEP Cloud Estimating Program. I really like the way the program works, but it wasn't until I read a few comments on Linked in and the above referenced post that it really clicked.
The comments on Linkedin:
"Try applying paint to learn what it is all about instead of finding an app to do an estimate and then trying to make it on someone else's labor…"

"I  wouldn't use an app to pick paint colours let alone use an app to price up any job. As it wouldn't be the same when finished."

"Just be careful using apps, one size does not fit all. I have ways used the old school method, it works every time. The simplest mistake can cost you thousands."
The common thought seems to be that estimating programs are about arriving at pricing, they are not!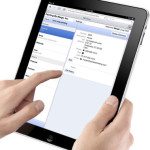 They are simply tools like a brush or sprayer that can help you to produce a better finished product.
Only the estimate is the first product your customer will see, so what will you use?
I have reviewed and tried several software estimating programs and usually the biggest drawback was the challenge of setting it all up for use. Many of these programs are diligently sold, but come with a lack of training and support after the sale. This leads to user frustration and abandonment. The package gets parked on a shelf.
A notable exception is the PEP Cloud Estimating program.

Signing up for the free 7 day trial was quick and easy. I also received a welcome email from the owner and software developer, Marge Parkhurst. These initial communications had her contact info, even her cell phone! Marge and her partner Fred are very approachable and helpful. She also does a webinar every Thursday that demonstrates features and allows users to ask questions. This type of support is exceptional.
Here's How PEP Works
The Dashboard
As you enter the dashboard area, it is very straight forward, you can add clients and jobs, track jobs, see lead sources, sales and proposals at a glance. Because Marge is a paint contractor herself, the controls are well set up and easy to navigate.
Clients
You enter your customer information in here and there are several features.
Notes-add custom information
Billing-add clients to QB or Zoho
Maps-integrates with Google Maps
Calendar-allows you to easily add appointment and follow up times to your Google Calendar
You can import your clients from Google Contacts or Quickbooks
Jobs-you can add multiple jobs for each client
Settings

You are prompted to enter in your company information. There are helpful explanations built in to clarify all of this for you. The tutorials and helpful tips continue through all of the settings that enable a painting contractor to create custom estimates, templates and emails. These are efficient and convenient features, because there is no "creating" – just fill in the boxes and you are done.
Labor and Material Pricing and Markup
Company Info-Add logos and Certifications
Additional users can be added
Favorite Items-for quick access
Colors-preload most often used colors for easy access
Add your own contract terms
Add additional company information
Reports for profit analysis and job tracking
Adding a Job
Simply choose the client and add a job. Then choose a preloaded template like "living room" and you are able to enter the room dimensions, number of windows and doors, trim detail or anything else. If you don't have an item in template, you can quickly add an item. You can take a picture of the room on site from the software and easily add it in. Because you have preloaded the costs for each item, there is no math to do. If you do want to adjust the price for a single item in the proposal, it is simple to do. After entering in all the elements, the proposal is formatted and ready to submit, and that leads us back to the original question.
"How can I present my proposals so they stand out against the despermators?"
This is where PEP shines, the proposal that is generated is detailed and professional looking. You can email a pdf or csv on the spot. The eBid feature allows you to have a customer sign on the spot. It also allows you to add pages to the bid that will allow your clients to learn more about your company and you can track when they are opened and viewed.
Take a look here and see how your current proposals stack up!

So yes, you can use software to estimate, but not to determine price. The software is as good as what you enter in, and it sure streamlines the process for you while enhancing your professional presentation.
Let us know what you think below.