Here at Blogging Painters, we often are contacted by inventors, software developers and industry representatives. They are very interested in the feedback from our readers on products and ideas. Recently the folks at Field Pulse contacted us, they want to refine their product to make it better suited to the painting industry. I posted in one of the Facebook groups I frequent and they had some great questions. Field Pulse answered them below and offered 45 day free trials to a select group.
We'll post their thoughts later, but feel free to ask any questions in the comments below.
Q: "Looks like it could be beneficial. We just started to use tsheets for our time clock."
A: Tsheets is a great program for what it does. We are releasing a feature in the next 60 days that will does everything Tsheets does time sheet wise, within our robust solution. We are about to go into beta testing for this feature and would love for you to tell us what you think, as well.
Q: "Integrate with Square?"
A: Yup! We fully integrate with Square and QuickBooks

Q: "But this one seems actually integrated with billing and accounting. That's a huge bonus. I'd like to see an actual invoice and proposal if anyone has one."
We just released our QuickBooks 2-way sync integration, that means it automatically syncs all updates in both programs which is HUGE. Most are only one way.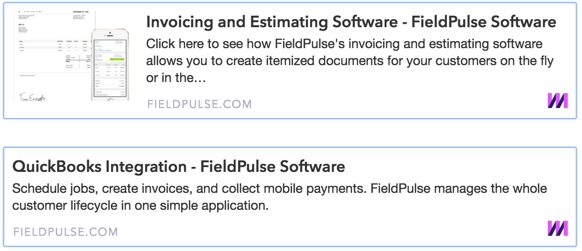 Q:  "Looks like it has some good features, but do you know if it does auto-followup by email? I am currently looking at new CRM's for 2017 and that is the main feature I want."
FieldPulse handles payments, invoicing, scheduling, time tracking, employee location tracking etc. We found that the vast majority of users use email to communicate and their google calendars to stay on top of things.
For these reasons we have decided to integrate with the Google suite in the coming months, this will allow sync with Gmail and Google Calendar as well as other services they provide. They can provide the backbone of messaging and we will inject that into our system that covers everything else you need. Below is a link to Job status updating.