High Adhesion Tape Sticks to Self-Cleaning Paints and Rough Surfaces
HICKORY, NC (April 2022) — Known for its industry-leading painter's tapes, FrogTape® brand introduces High Bond Exterior Painter's Tape™ to its portfolio of paint solutions. Engineered to consistently adhere to difficult surfaces such as self-cleaning paints and rough textures, including stucco, brick and concrete, FrogTape High Bond Exterior Painter's Tape is ideal for outdoor projects that require a strong, conformable tape that offers clean removal without shredding.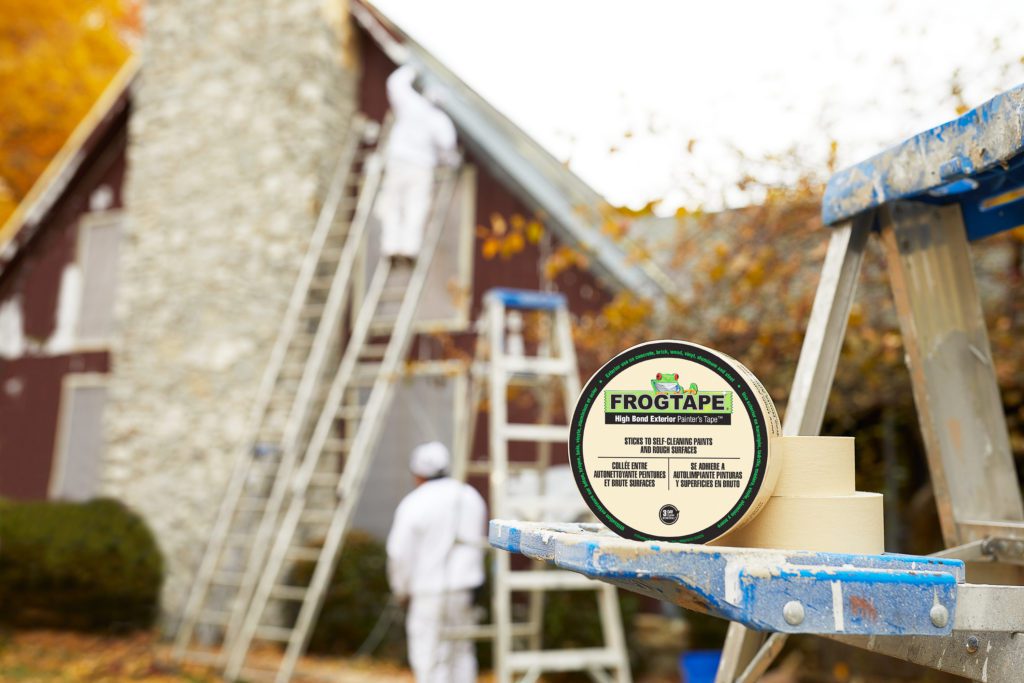 "It takes a specially formulated adhesive to provide a robust and lasting hold on paints that contain self-cleaning technology, which easily shed dirt upon contact with rain or water," said Nick Lowe, product manager for paint and masking tape at Shurtape Technologies, LLC. "Our new High Bond Exterior Painter's Tape features an aggressive adhesive that is capable of holding strong during tough outdoor projects—such as keeping poly sheeting in place during spray painting—yet it removes cleanly, without residue, for up to three days."
Tough Yet Flexible Time-Saver
High Bond Exterior Painter's Tape offers very high adhesion for tough outdoor uses and provides contractors with the versatility they demand. Not only does it stick to difficult, uneven substrates, but it also adheres well to painted wood, aluminum, steel and vinyl. Plus, its crepe paper backing allows it to conform easily to bends and turns, making a quick task of masking around exterior doorways and windows. This unique, time-saving flexibility makes High Bond Exterior Painter's Tape an ideal toolbox staple for painting contractors.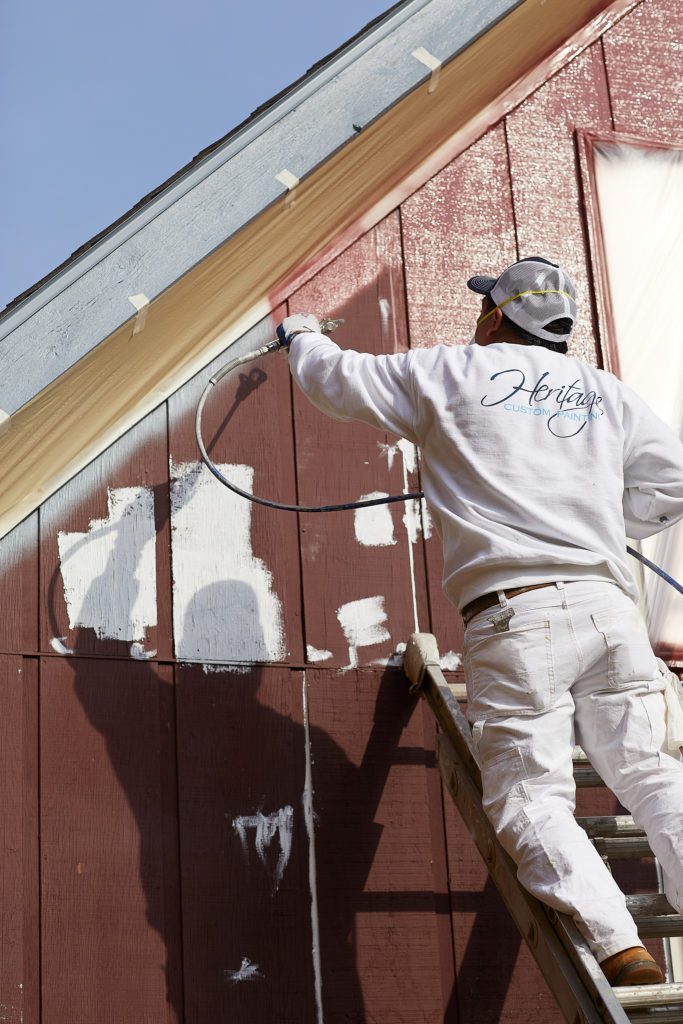 Quick Tips
It is important to note that High Bond Exterior Painter's Tape is recommended for outdoor use only. Due to its very high adhesion, contractors should always test the tape on a surface before use.
And while this tape will provide clean paint lines, it does not contain FrogTape's PaintBlock® Technology.
Learn More
To discover more information about FrogTape® High Bond Exterior Painter's Tape™, please visit: FrogTape.com/HighBond
To learn more about the FrogTape® brand painter's tape family, visit frogtape.com/contractors
FROGTAPE® BRAND PRODUCTS
FrogTape® brand offers premium-quality painting tapes that ensure professional results for any painting project, whether professional or DIY. The brand's Multi-Surface, Delicate Surface and Pro Grade Blue formulations feature PaintBlock® Technology, a super-absorbent polymer that seals the edges of the tape to keep paint out and lines sharp. The brand also offers non-edge treated, professional painter's tape and paint accessory solutions to help get the job done. FrogTape®, the brand pros rate #1 for sharp paint lines with no paint bleed, is marketed by Shurtape Technologies, LLC. For more information, visit FrogTape.com, like us on Facebook® (facebook.com/FrogTape); follow us on Twitter® (@FrogTape); follow us on Instagram® (@FrogTape); follow our boards on Pinterest® (pinterest.com/FrogTape) or watch us on YouTube® (youtube.com/FrogTapeTube).
SHURTAPE TECHNOLOGIES, LLC 
Based in Hickory, N.C., Shurtape Technologies, LLC, is an industry-leading manufacturer and marketer of adhesive tape and consumer home and office products, with facilities in the United States, United Kingdom, Germany, Mexico, Peru, United Arab Emirates, China and Australia. Together, our subsidiaries serve numerous markets, including industrial/MRO, building and construction, packaging, electrical, stucco, HVAC, professional paint, automotive, marine, aerospace, arts and entertainment, graphic arts, sound control, medical, DIY, home and office, and retail. In addition to specialty adhesive solutions, Shurtape Technologies offers products under recognizable brand names such as Duck®, FrogTape®,
T-Rex®, Painter's Mate®, Shurtape® and Kip®. Learn more at ShurtapeTech.com.