The first observance of Father's Day actually took place in Fairmont, West Virginia on July 5, 1908. It was organized by Mrs. Grace Golden Clayton, who wanted to celebrate the lives of the 210 fathers who had been lost in the Monongah Mining disaster several months earlier in Monongah, West Virginia, on December 6, 1907.       From Wikipedia
Since then there have been several ways we have honored our Fathers, although the picture of a father may have changed, as we now have single Dads, Dads with 2 families, families with 2 Dads or some "unconventional" figure. This still does not change the role of a Dad, who is a mentor, a guide, a friend, a fishing companion and more.
Here is a loving tribute to Fathers assembled by the creative group at Daily 5 Remodel, led by Leah Thayer: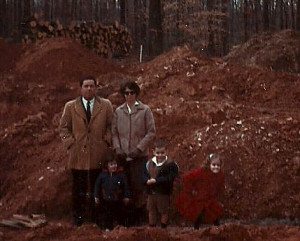 I encourage you to take the time today to tell your father what he means to you!