Contractor industry can now generate quotes and estimates on-the-go with JobFLEX's Android app
August 6, 2015 (Rockford, MI) –JobFLEX is excited to announce the release of their new mobile app for contractors and service professionals to create quick and easy quotes on the go. While most contractor apps focus on invoicing and few have estimating tools as an afterthought, JobFLEX focuses on creating high impact estimates in the field, complete with images, quick access material lists and a full array of customization options to make quotes and estimates stand out and help contractors win more business.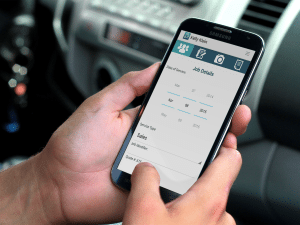 The JobFLEX app was created by a group of experienced industry professionals with more than a decade of combined experience in residential construction trades to fill a gap in the existing array of services available to contractors on their mobile devices. "In an industry as competitive as construction, the project estimate is the most important tool you have to generate business," said Kim Phillpi, CEO of JobFLEX. "The longer it takes you to get that estimate into the customers' hands, the more likely it is that someone else will get the job. With JobFLEX we have created a system that allows you to get the quote or estimate into the clients' hands before you even leave the job site, and estimates can be built even in remote locations with limited Wi-Fi or cellular service."
In addition to enabling its users to create professional estimates, JobFLEX is aiming to help businesses operate more efficiently and professionally. Documents created in the app are highly customizable, including the ability to include photos with the created estimates. Users can also build and edit their materials list and line item costs on the fly, allowing them to build quotes quickly with simple drop- down lists.
For additional features as well as unlimited customers and estimates, users can upgrade to a JobFLEX Basic or Pro package.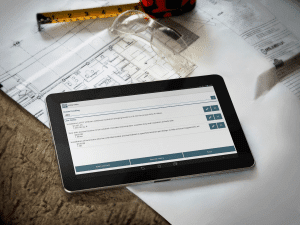 JobFLEX Basic allows project files (customer information, photos, quotes/estimates, job sheets, etc.) to be uploaded to a secure File Directory and accessed later, from a mobile device or a computer, so all customer files are organized in a central location.
JobFLEX Pro, for companies with multiple users, includes the File Directory feature as well as a CRM, scheduling tools, and reports. The additional features allow users to take the power of the JobFLEX mobile app and apply it to their entire business.
Features of JobFLEX include:
 Create estimates from anywhere; without 4G or Wi-Fi connection
Easy-to-build materials list that is editable from anywhere, anytime
Photos can be included in estimates to make a lasting impression
Customizable format for each estimate including the option to present multiple packages
Preview, email, or print estimates with just one tap
Unlimited customer support
JobFLEX is available now for free on the Google Play Store. For more information, like JobFLEX on Facebook and visit their website at job-flex.com.
About JobFLEX
JobFLEX empowers in-the-field sales staff to create polished and professional quotes on-site – no tech savvy required. Our cutting edge mobile app empowers salespeople to save more time, quote more work, close more jobs, and make more money. JobFLEX is available for all Android 4.0 or higher devices (phones and tablets).
For more information on JobFLEX contact:
Tyler Tassinari
Appency for JobFLEX
tyler@appency.com