MASTERCHEM INDUSTRIES INTRODUCES KILZ® HIDE-ALL™ MULTI-SURFACE PRIMER AND SEALER
 In the Convenience of a Two Gallon Pail, New Primer Sealer Promotes Adhesion and Provides Excellent Hide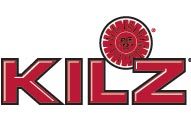 IMPERIAL, Mo. (May 1, 2014)—Masterchem Industries, maker of KILZ® brand products, today announced KILZ® HIDE-ALL™, a new primer sealer product exclusively available at Lowe's stores nationwide. Available in a project size two gallon bucket, the primer and sealer offers contractors, paint and wall covering professionals, remodeling professionals and property managers excellent hide at a competitive price point.
With a multi-surface formula, KILZ HIDE-ALL helps prepare surfaces for painting and evens permeability. It's recommended to use KILZ HIDE-ALL primer on interior surfaces including drywall, cured plaster, woodwork, masonry, concrete block, brick and previously painted areas. The high-hiding, fast drying, latex primer sealer helps minimize issues caused by dark colors and minor surface stains to create a consistent canvas for the desired finish.
"With a number of KILZ products available at Lowe's, the addition of KILZ HIDE-ALL ensures there is a high-hiding, hardworking primer available for painting projects under tight budgets," said Tim O'Reilly, manager, professional products and services for KILZ. "With exceptional hide, and at a very attractive price point, KILZ HIDE-ALL is a primer sealer designed to get the job done."
For professionals, KILZ HIDE-ALL comes ready to brush, roll or spray, and can be top-coated after one hour with latex or oil-based paint.
To learn more about the entire KILZ product portfolio visit www.kilz.com. Connect on Facebook at www.facebook.com/kilzbrand, or Twitter at @KILZBrand.
About Masterchem Industries LLC 
Masterchem Industries, founded in 1954 in St. Louis, Mo., is committed to developing, manufacturing and marketing the highest value and most innovative specialty coatings available to homeowners and professional contractors. The company specializes in architectural paints and primers as well as waterproofers, concrete care products, applicators and stains. Masterchem Industries is a subsidiary of Masco Corporation (NYSE:MAS). For more information, visit the company's website at www.kilz.com.
KILZ_HIDE-ALL_Technical Data Sheet
Released May 1 2014