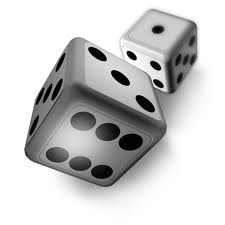 While not a topic everyone wants to hear, it is an important subject if you have concerns with risk management.  Each month, 100,000 to 200,000 people are learning about the Renovation, Repair and Painting Rule.  This is primarily from Lead Safe Certified Firms giving estimates and explaining the dangers of lead based paint.
Unfortunately, with more knowledge … come more concerns from homeowners.
A Reality Check
If you sand off the paint in a 1' x 1' square and it has the minimum of lead content considered to be officially called lead based paint … you will create 930,000 micrograms (µg) of lead hazard dust.  To clean up to the EPA's safety level for flooring (40 µg per square foot (f2)), you will need to clean up 99.9957% of all the lead dust hazard.
This is a very daunting task for trained Certified Renovators.  It is basically an impossible task for non-certified contractors.
50/50 Chance
Even if you can clean the lead dust to meet the 40 µg/f2 safety level, studies show (see table 6) that there is a 50/50 probability that a child will receive 5 µg per deciliter (dL) of lead in their blood.  New research (dated October 2011) shows that at 5  µg/dL, there is sufficient evidence that the lead could cause the child decreased academic achievement and specific cognitive measures, increased incidence of ADHD and problem behaviors.  In essence, minor brain damage.
Outwardly, the child won't show any visible symptoms.  No headaches, no fever, not even a sniffle or runny nose.  However, inwardly, the permanent damage will be done.
Lead Safe Certified Firms should charge appropriately for the increase risk and to cover pollution insurance cost.  Non-certified contractors can't get pollution insurance, because they are untrained.  Illegal contractors are simply waiting to get sued.