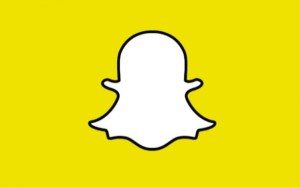 Are you using Snapchat to market your painting business yet? If the answer is no, you're missing out big-time.
Snapchat is taking hold of the mobile market. In 2013 one of the app's co-founders Evan Spiegal reportedly turned down a $3 billion acquisition offer from Facebook. Surely, this highlights the confidence the young entrepreneur has in his creation, because it's a lot of money to walk away from. In comparison, Instagram was purchased by Facebook for one billion dollars, and the social giant was prepared to pay triple that amount for Snapchat.
What is Snapchat?
What's so great about it? Better yet – for those of you who have never heard of it – what is it? Snapchat is a messaging app like any other. Users can send pictures and short videos ("snaps") to friends with one catch – the content, once opened, can only be viewed for a few seconds before it is deleted permanently. When the content is deleted, it is removed from any and all devices that had access and also from the Snapchat servers, never to be seen again. Most folks use it to send funny faces or silly videos to one another. Others use it to sext – the modern term for sharing risqué images with peers via MMS.
Regardless of how the platform is being used, it IS being used and heavily. As of November, 2013 an average of 400 million snaps had been sent per day. The app itself has garnered roughly 26 million users in the US, since the end of 2013. Needless to say, Snapchat is a phenomenon. It is the next big thing.
This is why you should be using Snapchat to market your business. Just marketing a local painting business traditionally is tough, so how exactly are you supposed to market on a platform that deletes your content immediately? We're going to highlight how to do that right here and now.
First Things First: Collect Usernames
To message users through Snapchat you must first have their username. Since the platform was not designed to be marketing or business friendly, you'll have to come up with your own strategy to collect them. Alternatively, users can snap you so that you can reply or save their credentials.
One of the first brands to use Snapchat for marketing – 16Handles – actually collected usernames in a very clever manner. They encouraged customers to send images while visiting a local store, and in return the company would reply with a coupon that offered one of several random discounts.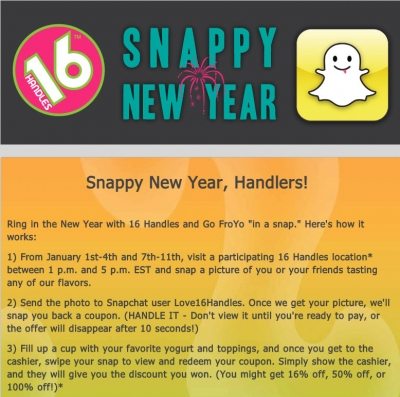 Of course, since the snaps would delete ten seconds after being opened by the customer, 16Handles had to make it clear the coupons should not be opened by users until they were at checkout and ready to redeem the discount.
When it comes to your professional painting business, you could offer free consultations, or discount packages to your customers using a similar strategy. To inform customers about a Snapchat promotion you can first email them instructions in a newsletter, post them to your company website or even hang local flyers. You will need to get the word out to potential customers first so that they can contact you via Snapchat.
Once you have their usernames, you can store them in a contact list to send more messages at a later date. Beware, in Snapchat's official terms they forbid users from sending "promotional materials," but no brands have been reprimanded for doing so yet.
Encourage Friend Referrals
You'll need to collect a great deal of usernames to make your Snapchat marketing strategy viable. A good way to do this is to encourage users to refer friends and family. You could hold a contest or offer exclusive deals to followers that do a great job referring others.
For instance, new followers can snap an image that includes the username of the person who referred them. You can keep track of this information and snap a photo back once the aforementioned user has reached a certain number of referrals. In your reply you can offer promotional codes, exclusive discounts or even a free painting session for a single room in their residence.
Build Interest in Your Brand
Taco Bell used their Twitter account to inform customers of a secret announcement they would be sending out to those who followed their Snapchat account. Using the exclusivity of the platform, the brand then unveiled their Beefy Crunch burrito by sending followers an image of the product. In other words, instead of spamming users with a huge "BUY IT NOW" message they used the platform to generate interest in a new product.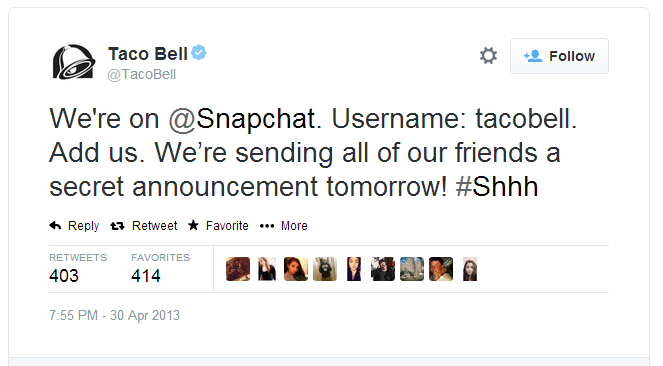 You could do the same thing for your own business to highlight relatively unknown projects. For example, most people know painters will beautify the outside of their home, and the walls inside. However, they tend to forget alternate projects like basement finishing during a sub-floor remodel. You could send pictures of a newly remodeled and beautifully finished basement via Snapchat to show them what your services are good for! Don't be afraid to show off your skills, because it will most certainly generate interest in your company.
Offer a Behind the Scenes Look
People enjoy viewing behind the scenes content. You can offer customers a look at current projects by sending them a quick snap. This also helps reinforce the point above about building awareness for your company.
A lot of interior designers receive extra business thanks to word of mouth advertising. This is because customers share personal experiences with friends, family and even neighbors. By sending behind the scenes snaps of your work, you are essentially bypassing that step and showing your users what you can do for them.
The New Orleans Saints use this idea to share pre-game and training footage, information or stats for every game and even introduce new products to fans.
Be Different on Snapchat
Snapchat is a different kind of social media platform, and it calls for some unique marketing strategies. Don't be afraid to think outside the box and try something new.
Since you have to follow users first before you can contact them, you'll have to convince your customers to participate first. Like several examples above have demonstrated, the best way to do that is to give them something in return. Use contests, promotions, discounts and exclusive content to generate interest in your painting business. With a small investment, you should soon have a decent collection of followers on the platform. The best part is that Snapchat is relatively new in terms of marketing, so you'll be looked at as one of the most innovate brands around. It's highly unlikely that other local painters are using Snapchat to acquire new customers, so you'll be ahead of the curve.