Do you have something to share?
Visit any forum, blog or Social Media site and you will find a wealth of very experienced folks sharing their advice freely. These are great resources in many ways to get general information and advice. A lot of the ones I frequent tend to be peers sharing information, but there are a few places for homeowners to easily access a professional for specific questions without having to register, post a question and wait for an answer. Or heaven forbid, stumble upon a "professional only" forum and ask a question, often resulting in being directed elsewhere.
Many use a Google search to ask a particular question and these days, the results can be a bit overwhelming, and often contradictory. There is a new feature Google quietly rolled out last year that could be an option.
Google Helpouts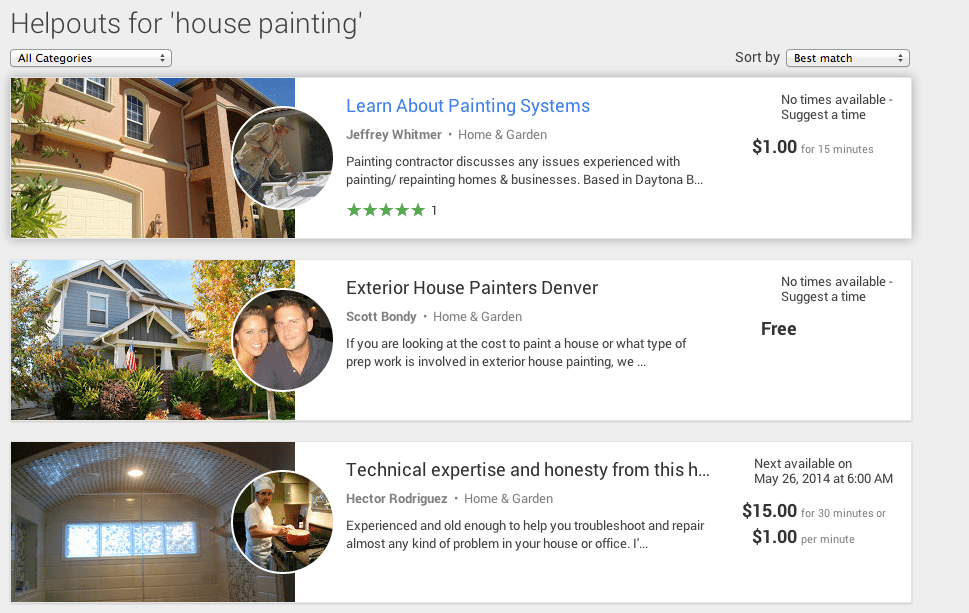 How can you use Google Helpouts? Social Media Examiner explains it very well here. As a painting contractor, you could use it to give free advice to homeowners, and target your area to start, build a reputation and possible leads. If you have another skill, you could offer that as well, and even charge for it! You need to ask for an invite here. You can check out how others are using it here.
JB over at Building Moxie, one of my favorite bloggers,  did something similar here.
What do you think? Leave a comment below