Introduction
When bidding to and working with general contractors, there are a number of things that are critical for your path to success. These include Marketing, The Bidding Process and Contract Negotiation.
Marketing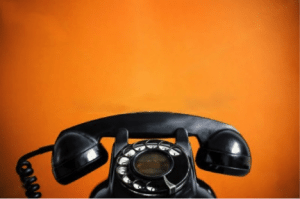 Your success starts with smart marketing. I would encourage anyone to evaluate the General Contractors within their target market area. You can even grade them as an "A", "B", "C" etc. contractor, based on certain criteria. The key item to consider is their reputation with other subcontractors, or if you have worked with them before, your own experience. Ask if they are fair and honest, do they pay on time, stay on schedule, do they communicate well and do they keep their commitments? By making these assessments you can build a list of preferred customers to bid to. Building relationships with this target market will also increase your odds of success if their projects tend to be more of the "negotiated" type rather than being open to all comers. This increases your chances substantially.
The Bidding Process
One of the goals of building such quality relationships is to be included on the customers "preferred vendor list". By maintaining contacts with the estimators and project managers, you can keep in the loop with their available bids. This provides a huge advantage over your competition that is chasing bids through the Plan Centers that provide less selective opportunities.
When you do receive an invitation to bid, or a RFP (Request for Proposal), the email will typically include a link to their FTP site where you can download the bid documents. You can then print the Plans or import them into your takeoff software program.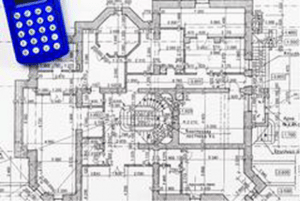 Once you have your bid put together, I would suggest sending a preliminary "Scope Letter" to the General(s) to allow them to preview what you intend to include in your bid. Within your scope letter be clear and keep it concise. List your "Inclusions", "Exclusions" and "Clarifications". One thing to note; Most Generals don't like to see the word "Exclusions", as it causes concern that they may not have the painting scope completely covered. It is better to say that you assume a particular area of work to be "by others" (Transparent finishes, traffic markings or any task you normally don't perform), and offer an alternate added pricing to cover it, even if you need to get a sub bid from someone else for it.
The scope letter is an excellent communication tool, and most Generals appreciate it. This can also help to set you apart from your competition who may not include this professional courtesy. One other item that is appreciated is if you point out any omissions or errors in the plans or specifications. If the Generals can rely on you to be their expert, this will help strengthen your relationship and further set you apart from your competitors.
Contract Negotiations
After your bid is submitted and evaluated by the customer, and you are the "apparent low bidder", you will receive a call or email typically, inviting you to a "descoping" meeting. These are to ensure that you have everything covered. Be sure to respond in a timely manner. Review your bid and scope of work thoroughly before your meeting, so you are well prepared. During the meeting be positive and ready to offer suggestions and solutions that may help you and the General to succeed on the project.
If it turns out that there are any scope items that you have overlooked, or if there are questions you don't readily have answers for, simply say "I'll get back to you on this." This will give you time to form a response and avoids shooting from the hip, which can often create problems.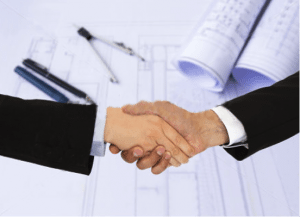 Assuming everything is in order, you will (eventually) receive your subcontract. When it arrives, read it carefully and thoroughly; all of it. You will need to confirm that the price accounting, the scope of work, schedule, insurance requirements, dates of the plans and specifications and all other details are in line with your expectations. One of the main items of focus is the Scope of Work. Read each Inclusion and Exclusion. If there are any issues you do not agree with, make a note (list) to discuss with your customer. You may need to gather any pertinent emails or backup documents to support your contention of items you feel are incorrect. These often occur as a matter of oversight, and you should approach this phase of the negotiation as such. You don't want to appear argumentative or contentious, but you do have to know which items are critical; "Hills worth dying on". You should respectfully request that the contract language be amended to correct any errors, or to capture any inclusions, exclusions or clarifications you think are necessary. Do not simply write the changes into the contract yourself, as this is usually not acceptable. Once the contract is to your satisfaction, sign it and prepare to execute your work.
Conclusion
Hopefully this article points out the value of a well thought-out plan to identifying your best customers to build and grow relationships with. As pointed out, this "relationship-based" approach can be a benefit to both parties. Being seen as a team player and an asset will definitely pay dividends in the long run.
Let me know below if you have any questions.