Painters and other tradies are inclined to brag and boast about how much they lost because a client neglected to pay them.
Like a fisherman brags about his biggest catch. Or a washed up rugby player talks about his glory days… Once the grief of being ripped off passes, the story will live on eternally for all who will lend an ear.
For the purpose of this article, I have rebranded the concept of not being paid large amounts of money after working long hours and wiping the blood, sweat, tears and paint off your face as a 'catch'.
The biggest catch that I have heard of is $250,000. I have met hundreds, maybe even thousands of painters, yet generally the stories I hear are more or less the same. They worked hard, did a perfect job and the evil client didn't pay them whilst laughing 'muahuhahaha'
I know that there are always two sides to any catch story
Of course, the client may actually be justified not to pay for a myriad of reasons, including a breach of contract or poor workmanship. However, it is well documented that some clients will continually and belligerently try to rip off tradespeople. Why? Because in many cases, they can get away with it! This is especially true for small businesses and start-up companies who often do not have the resources or experience to manage a legal battle.
It is for this reason I offer the three most important practices that will minimise the chances of you acquiring your own persisting catch story.
1. Document Everything
Do not assume that a friendly conversation and handshake will result in prompt payment once the work is complete. Draw up a contract. Ensure the scope of the work is stipulated accurately. Everything, even the smallest of jobs should be included and thoroughly explained to the customer. Additionally, all correspondence should be done via email. The point is, if it is in writing, it can be used as evidence. After a conversation in person, or if you do happen to speak over the phone, write it down. The importance of proper documentation is paramount. I cannot stress this enough.
Proper documentation includes photos and videos of your work progress. These should also be a given for marketing purposes.
2. Progress Payments
If you haven't already, introduce progress payments. I have met painters that don't even take a deposit! This is a massive risk, and quite frankly it's a mistake. Contracts should very clearly state the progress payment schedule. Avoid ambiguous terms such as 'On 50% completion of project, 50% payment is due'. What does that even mean? Who decides the 50% mark? Terms should be explicit, with no room for interpretation. E.g. 'On completion of preparation and primer coat, 1/3 progress payment is due'.
The contract should also state that failure to provide progress payments within the agreed upon timeframe will cease the work.
3. Touch Up List
My personal favourite is hearing a painters final dues being held because they 'missed a spot'. Applying a liquid substance to a range of surfaces perfectly can be near impossible to get right the first time. The client is well within their rights to request a touch up, however this cannot continue indefinitely.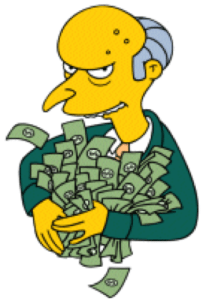 I once endured over a month of touch ups because the client would damage the walls whilst moving in furniture. At first, in an attempt to maintain excellent customer service, I obliged. But it did not end. At one point, I had a painter with a brush following him around in case he made more damages (not joking). So when do you say enough is enough?
Simply refer back to point one. Document Everything! Write down a final touch up list with the client as you walk through the premises. Provide an updated contract specifying the necessary touchups, once this is signed, obligingly fix them.
There you have it, the three most crucial recommendations. This article was written so that you can learn from other painter's mistakes (my own included!). If you follow the above advice, you will make it harder for the crooks to take advantage of your services.
The moral of the story is summed up below:
• Protect yourself with document proof for every project, every time.
• State clear-cut and unmistakable payment terms.
• Develop a touch up list and deliver on promises.
If you need advice, help with contracts or need to finance your paint project. Please feel free to email me at ash@omegapaints.com.au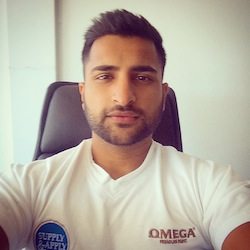 Ash Shetty
 Director of Omega Paints (Paint Manufacturer)
– Director of Apco Coatings (Paint Manufacturer)
– Director of Supply & Apply (Painting Company)
– Masters of Business Administration
– Bachelor of Commerce