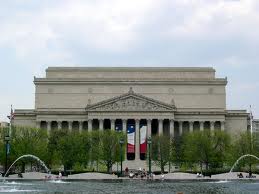 There has been a lot of chatter about the recent Lead Reduction Amendments Act of 2012, where the Senate bill proposes to return the Opt-Out to the Renovation, Repair and Painting (RRP) Rule.  The bill was introduced by Senator Inhofe (R-OK) and is co-sponsored by several other republicans.  NARI, NAHB, and many other contractor organizations have praised the efforts of Senator Inhofe.
What is not often talked about is where "Section 402(c)(3) of the Toxic Substances Control Act (TSCA) requires EPA to regulate renovation or remodeling activities in target housing (most pre-1978 housing), pre-1978 public buildings, and commercial buildings that create lead-based paint hazards".  The RRP falls under the TSCA, Section 402 (c)(3).
To put it simply, the RRP is going to be required on public and commercial buildings.  Public and commercial buildings have adults in them.  Would it make sense to Opt-Out adults in target homes, but not Opt-Out adults in public and commercial buildings?  Most likely not.
So for those who are hoping for the Opt-Out to return, prayers may be in order.  It may be the only thing that has a chance.