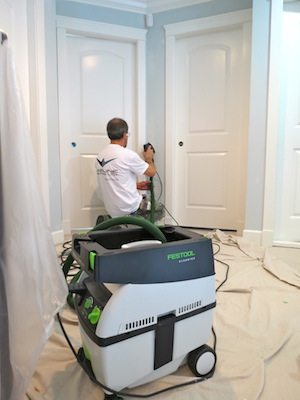 This year Warline Painting invested in the Festool line of sanders and dust extractors. Our goal was to offer our clients a dust-free solution for painting and give ourselves and edge over the competition. Being dust-free would also be better for the health of our customers, their families and our own crew.
We just finished our first project using the Festool system and we put it through the gears. Trim, doors, casings and even the walls all got prepped with the Festool DTS 400 and MIDI Dust Extractor.
The results surprised us.
You can read more about this project and how the Festool system performed here.
Have you incorporated Festool into your lineup? Leave your comments below. We are interested in seeing how this line of products is changing the way painters work.