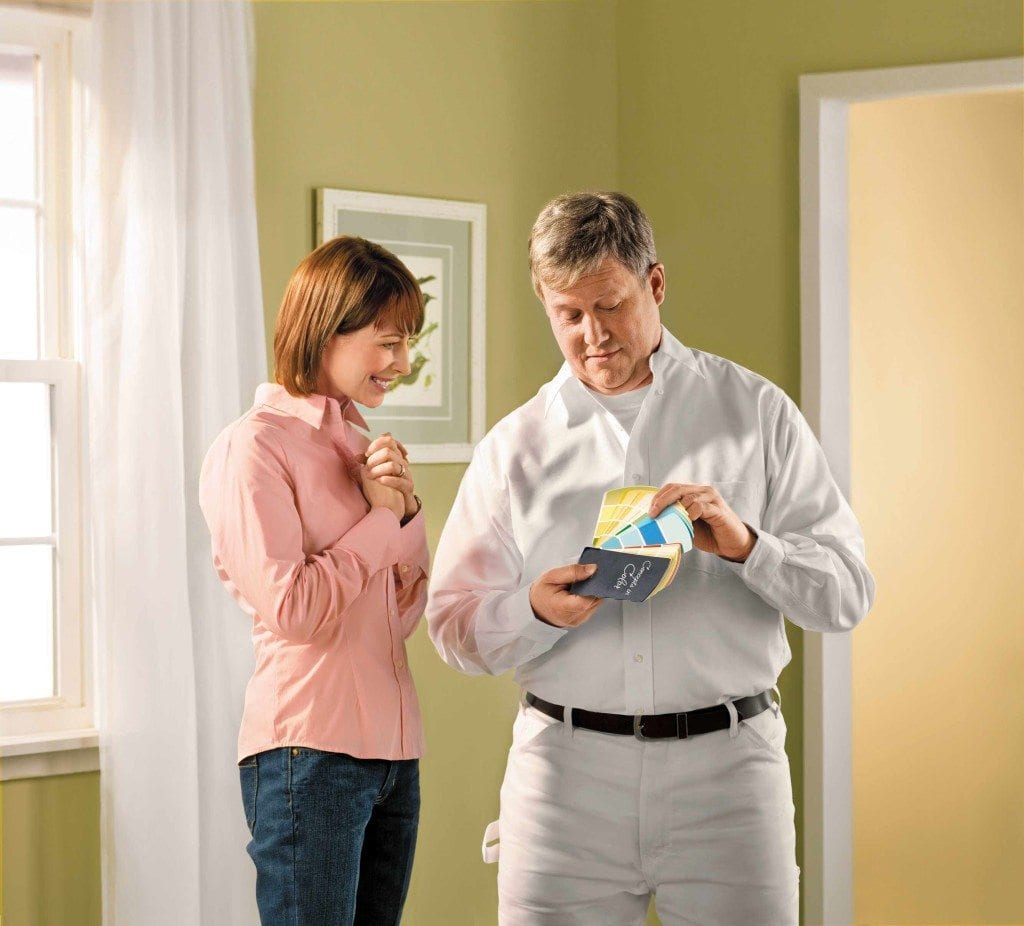 What if you could know in advance what homeowners most wanted to hire you to paint for them? Would you plan your advertising program around it? Would you learn key design trends of those spaces to give yourself a leg up in an estimate?
Thanks to Sherwin-Williams, paint contractors can have the inside scoop on what consumers are planning when it comes to their upcoming paint projects. As part of National Painting Week, Sherwin-Williams has released their new Homeowner's Pulse, a quarterly survey aimed at providing the latest insights about painting, design and home improvement projects.
What does it reveal?
Right now kitchens and bathrooms are at the top of consumer's wish lists for projects with more than 52% of consumers with plans to paint their kitchen and/or bathroom in the next six months.
More than just the numbers, the Sherwin-Williams survey also provides a look into the color and design trends homeowners are moving towards today.
For example:
The majority of people still prefer the traditional aesthetic in their bathrooms with a preference for wood tones, oil-rubbed bronze and stone floors. It's interesting to note the evolution of traditional styles over the last decade as more relaxed and cleaner lines are taking preference with soft neutrals playing a big role in color choice.
Beyond bathrooms, almost a third of homeowners surveyed indicated they planned to paint their kitchens in the upcoming year. Other interesting information revealed that homeowners are increasingly becoming open to painting a personal touch on their homes with accent walls, painted furniture and using patterns such as stripes on walls.
What Does This Mean for the Paint Contractor?
The Homeowner Pulse is a great example of a paint manufacturer using their extensive customer base to provide the valuable information and insight on consumers for the benefit of smart paint contractors. Having solid information into trends and what consumers are looking for means that paint contractors can better target marketing and advertising to focus on these services.
Paint contractors can be confident using images of freshly painted bathrooms and kitchens in advertisements will appeal to a broad range of customers and pull solid results.
It also means being able to prepare sales presentations in advance to be able to quickly answer questions regarding these trends. For example, according to the Sherwin-Williams survey, a customer looking to paint their bathroom is looking for a product that can be cleaned frequently, has stain blocking qualities and resists the mold and mildew. Being able to quickly recommend the right products, such as Sherwin-Williams Harmony Paint establishes expertise with a customer.
The ability to work with specialty treatments, faux finishes, paint stripes or even paint furniture offer the smart paint contractor with a chance to offer specialized services and separate themselves from the competition.
When it comes to color, the survey can also help the paint contractor understand what the majority of homeowners are hoping to achieve. Take for instance the trend towards soft neutrals on walls. Offering the homeowner color options of most popular neutrals, such as Accessible Beige (SW 7036) and Agreeable Gray (SW 7029) develops trust and confidence with the customer, which is how jobs are won.
Don't discount the smaller jobs in today's market place. They provide an opportunity for a paint contractor to prove themselves. Painting a bathroom is likely a small one-day project for most contractors and something many contractors steer away from. Showing expertise, product knowledge and professionalism on a small project often opens the door for larger projects and future consideration, such as cabinet painting or entire home interior repaints.
Today's marketplace is more competitive then ever before. Information is the key to gaining the inside edge to secure more contracts. Sherwin-Williams is connecting the dots between the paint manufacturer, the consumer and the paint contractor. Smart paint contractors will be taking note.