I have always been into technology and gadgets since I was a young kid.
I loved remote controlled cars and trucks, and I still do. It only made sense that I enjoyed doing my daily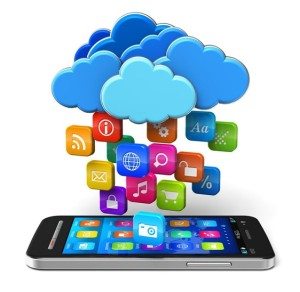 routines more efficient and effectively. This meant doing my work paperless. In construction there is so much paper that it is ridiculous. Tired of losing papers and sifting through files I sought out to find ways to take care of business more efficiently.  These have helped me to grow Painting Oregon Inc. from a one man (I gave "Painting Oregon one house at a time"  true meaning) show, to now 20-25 painters, 2 sales, and one office person in less than six years. We schedule all of our estimates through Apple iCal on the pads, computers, and iPhones, of course we link this up with google calendar as well for the one Android phone in the office.
This way we are all in the know.
Here is a quick rundown of some of the systems that I have used
 Pipedrive to move our prospects and clients down the sales pipeline.
 Tsheets for employee time tracking.
 Schedulebase to create the employee schedules.
Schedulebase emails and text messages schedule updates to employees, as well as allowing employees to request time off.
I created an excel spreadsheet that my estimator and myself use in the field on our iPads equipped with Life Proof cases using Quickoffice. This way we simply measure square feet and use our standards to have a number before we even leave the clients property.
We then use quotientapp to create and track our estimates for residential customers and large repeating accounts where a template makes sense. With Quotient app we can create templates of "notes" and "line items" to easily create estimates. The customer then can check on the accept box at the bottom of an estimate. When this happens a draft invoice is automatically created in Xero.
Xero is how we do our accounting. Cloud accounting that is sleek and very user friendly. I can easily create invoices for jobs on my phone, pad, or computer and email them off.
Again, templates save a lot of time.
Using Technology to manage the job sites and customers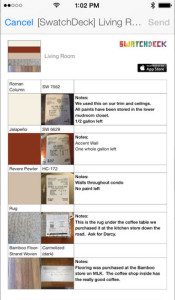 For paint ordering, work orders, customer finish schedule, customer paint information, and change order documentation we use SwatchDeck. With one input I'm able to organize and share (email) the entire project to the paint store and my lead painter. When the project is complete we snap the photos of the paint can label stickers on the corresponding swatches and email the customer their paint schedule. This way all of our project information is stored in one easy to find place. Lead painters in the crew have SwatchDeck on their phones linked to our account and user name to give us real time updates.
This has worked great on a hotel project we are currently working on. The GC wants photo and room number documentation. With wallpaper, paint, and 20+ change orders daily its been very helpful to be able to take a photo of the area and add a note to it. I can then just email off the change orders instantly.
We are looking at a couple project management programs now and will update.
Have a question on any of these apps? Leave it below and I'll be happy to share more!