[adrotate banner="58″]
 A favorite topic among painting contractors is marketing. It seems that every contractor wants to find the "magic bullet"–some dirt cheap way of generating leads consistently. There really isn't such a method, but there are tons of ways to generate leads inexpensively. This article will examine two inexpensive, yet effective methods for marketing your painting business.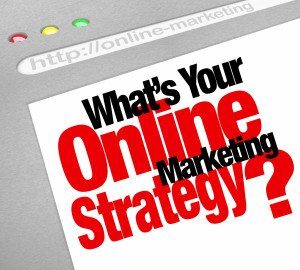 The first method is proximity marketing. This method involves marketing around an existing or upcoming project. The idea is to create multiple exposures for your company in a very targeted area and in a very short period of time. After all, if your customer needs your services, it is very likely that his neighbors do as well.
There are a number of ways to market to the neighbors. One easy way is to use a service such as Quantum Digital to mail postcards to a select number of neighbors. This service allows you to mail as few as 20 postcards. You can mail to the same homes multiple times, with different messages. For example, you could announce that you will soon be doing a job in the neighborhood. A second card could announce that you have started the job. And a third could state that the job is completed.
A second part of proximity marketing is to put a sign in the yard as soon as possible, even if it is a week or more before you do the job. The longer the sign is in the yard, the more exposure you will get.
The third part of proximity marketing is door hangers. While on the job, spend a few minutes each day distributing door hangers to the neighboring houses. Even if you only do 10 or 15 a day, you will be increasing your exposure. Combined with your sign and mailings, a potential customer could be exposed to your company many times within a week or two.
The second method is customer retention—that is, marketing to past customers. This can be as simple as a periodic email thanking them for their past business, or as elaborate as a printed newsletter. The important point is to stay in front of your customers, to remind them that you want to do business with them.
If you contact past customers at least four times a year, you will remain fresh in their minds. When they need painting work, or are asked for a recommendation, your name will be fresh in their mind.
Contact with past customers does not need to involve a constant sales pitch. Indeed, it would be better to provide them with information that is useful, such as home improvement tips. Offering such value differentiates you from competitors without coming across as being pushy.
A very good aspect to both of these methods is that they can be turned on and off easily. If you are swamped with work and need to reduce your lead flow, you can easily stop either of these.
Despite the effectiveness of both methods, they are often overlooked when marketing a painting business. Include them in your advertising mix, and you will have a powerful and inexpensive tool at your disposal.
Read more from Brian Phillips at Out of the Bucket.