When it comes to sales growth, the online presence and reputation of your business is tremendously important.

Positive online reviews are nothing short of essential to your success as a business in today's market.
For the skeptics out there, the ten statistics listed below show just how significant online reviews can be:
A business's Star Rating is the #1 factor used by consumers to judge a business.
92% of consumers now read online reviews (vs. 88% in 2014).
68% of consumers report that positive online reviews boost their trust in a local business.
Only 14% of consumers would consider using a business with a 1-2 star rating.
57% of consumers would use a business with a three star rating.
94% of consumers would use a business with a four star rating.
Online reviews influence up to 10% of the ranking for search engine optimization.
40% of consumers form an opinion after 1-3 online reviews (vs. 29% in 2014).
73% of consumers form an opinion after reading six online reviews.
88% of consumers will form an opinion after reading ten online reviews.
48% will visit a company's website after reading positive reviews.
88% trust reviews as much as personal recommendations (vs. 83% in 2014)
Online reviews are crucial to the growth of your business – increasingly so with the passing of time (the internet isn't going anywhere, folks). How can you begin or improve your business's online reputation now? Painter's Marketing Pro offers solutions that will enable your business to maximize on this invaluable marketing tool.
Painter's Marketing Pro has a couple different solutions to offer you.
Warm Up Campaign
This campaign is based on appointment confirmation emails. It is a three-fold campaign. We offer a pre-formatted appointment confirmation email that automatically adds the client to your email newsletter list. The campaign consists of three emails, the first containing a link to your online reviews. By exposing your customers to your online reviews, you build trust with these potentials clients. Directing your customers to your online reviews can be enormously influential in establishing customer trust.
Reviews Booster
This campaign focuses on getting online reviews from your past clients. It is a two-fold campaign. We have found this particular campaign to be remarkably successful. We have seen up to 30 online Google reviews from a single campaign. By collecting online reviews, you boost your online presence and increase the traffic to your company. The second component is a pre-formatted email to your newly-completed projects encouraging them to write online reviews.
Online reviews are must haves for any company that wants to stay relevant online. A positive online reputation can provide you with a steady stream of quality sales leads. When you begin to flood your online presence with favorable customer reviews, you will see your sales begin to sky rocket.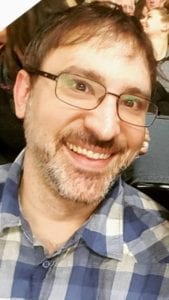 Mike Beaulieu has been in the painting industry for over 17 years and has taken his experience and love of helping other painters to start "done-for-you" marketing programs for painting contractors.  He started Painter's Marketing Pro in early 2018 and is focused on Monthly E-Mail Newsletters and more for painters.