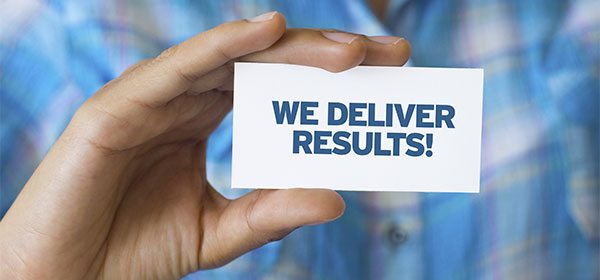 Pay per lead has been around for years, but it's exploded more recently with the development of Thumbtack and Home Advisor. I offer a pay per lead program that is a cost-effective solution if you want to generate new leads through a free website I build for your business. This way, you don't spend thousands of dollars on a website and you still generate more business. There are no monthly fees, hidden costs and there is no contract.
In this article, I'll explain the pros and cons of large lead generation companies and my pay per lead program. We will start with the basics.
What is a lead?
Well, a lead is another word for potential customer. Leads are typically generated through a phone call or contact form submission on your website. If one of your past customers says their friend is interested in hiring you, that new person is a lead.
What is pay per lead?
Pay per lead is exactly what it sounds like. You pay a set amount for each lead you receive.
I will now explain the pros and cons of pay per lead with large companies such as Thumbtack or Home Advisor.
What are the benefits of pay per lead?
You only pay when you have a chance to sell your services.
You don't have to spend money on advertising.
You don't have to compete with the big companies with big budgets.
You don't need to have a website.
What are the disadvantages of pay per lead?
You're at the mercy of these large companies.
They control the price per lead, and you're stuck paying it if you want more business.
Normally, you aren't the only one receiving these leads.
You have to bid lower than the others to get the job, resulting in less profit.
The potential customers knows nothing about your company.
Are using large lead generation companies worth it?
In my opinion, there are more disadvantages of using large pay per lead companies to generate your business. The deciding factor to me is your competition. You and 3-4 other companies who provide the same service as you all purchase the same lead and all make an effort to sell that person. If each company bids $1000 for the job except one company that bids $850, that'll be the company they choose. The potential customer bases it upon price because they know nothing about any of the companies.
When purchasing leads, you should typically only buy leads if they are exclusive. That means, you are the only company to purchase them. The downside of purchasing exclusive leads is you'll pay more for it. The large companies charge so little, lets say $7 per lead, because they sell it to 5 companies and make $35 total. You'll typically have to pay that $35 for that exclusive lead. However, you don't have to share it with the competition, which makes the job much easier to sell. And, because you're selling more jobs, your ROI will be much higher.
How can I get exclusive leads?
There are two ways to get exclusive leads. Building a website that uses your domain or creating a new lead generation website focused on your services and area.
Your website can be used to generate exclusive leads. Rather than paying a company to build a new website and you pay a flat fee without knowing if it will generate more business, I can build your company a website for free. You only pay for the leads that it generates.
A lead generation website is a website that is built specifically to generate certain types of leads in a certain area. For instance, if your company only paints the interior of residential homes in a city, I can build a website specifically for that which will rank within search engines (typically listed above your website) and then it will begin generating the leads you are looking for.
Which exclusive lead option is better?
A website I build that's on your domain. Plain and simple. It's much faster to start generating leads on a website that I build for your business on your domain for several reasons. It can show off your portfolio, it already had a website previously established and your website is focused on your company. A lead generation website uses a generic business name with no address or company photos, since it's not an actual business like yours. This is what separates a lead generation website from an actual companies website.
How much do exclusive leads cost?
For me, there is no contract, hidden fees or monthly fees. You simply pay for each new lead generated from the website. The price you pay varies depending on what type of business you are in and the services you offer. You'll typically pay between $25-$150 for a single lead.
For instance, a full interior painting lead might cost $50 whereas a lead to completely remodel a kitchen may cost $150. However, when you close the job for 50 times or more what the lead costs, it will cover that lead and the next 10. If you are interested in getting the exact pricing per lead for the services your offer, contact me here.
How will you deliver the exclusive leads?
A majority of the time you will receive an email in real-time, immediately after it's approved. However, we can forward you the calls after their information has been recorded. This allows you to talk directly to the potential customer.
Where can I get more info or how can I get started?
You can contact me or learn more about my pay per lead program here.