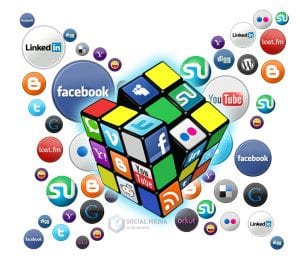 After a long, hard day's painting and decorating, hitting your marketing hard is not always the first thing painters are keen to do. But if you're striving to keep the work flowing or to expand your business, taking some time out of your working week to promote what you do is essential. You may already have the traditional resources at your fingertips. If you've been proactive, chances are you already have business cards, a website and plenty of listings on trades directories.
So what more can you do?
Free to set up and operate (at least until you start using paid advertising options), social media is a low-maintenance way to undertake some potentially beneficial marketing – especially if you're focussed on a particular local area. By connecting with people who are interested in your profession, plus people and businesses in your area, you can constantly generate exposure for your business with just a little input – opening the doors to all sorts of opportunities and making your business more searchable online.
To help you get started, we've put together a few easy ideas that painters and decorators can apply to their chosen social media platforms to generate leads…
 Get social, locally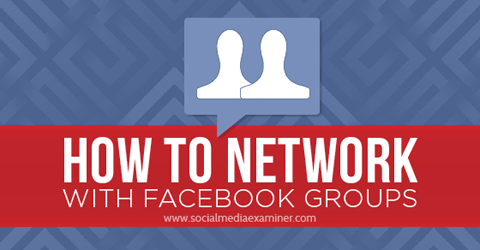 The name of the game in social media isn't to bombard your friends and followers with constant promotional messages. If you have a Facebook or Twitter presence, it's much more important to engage in conversations about common interests.
For painters with a local hub, connecting with local news and groups is a great way to get your name out there. Social media isn't about instant leads, it's about the slow burn. You want to be the company somebody thinks of when they see someone else asking for painter and decorator recommendations.
From supporting local causes, to linking to other local businesses – start connecting locally to help make this happen. Don't forget to use geographical hashtags (e.g. #Cardiff #SouthWales) to help people connect with you in turn.
 Be interesting – or be useful
Social media is about entertainment. You want to build the biggest, most relevant possible following, which means your output needs to include the kind of things people want to see in their feeds. From retweeting funny local news, to sharing images of your best work (more on this later!) make sure you're capturing your audience's interest, not annoying your followers with boring posts about undercoat.
 Incentivize Followers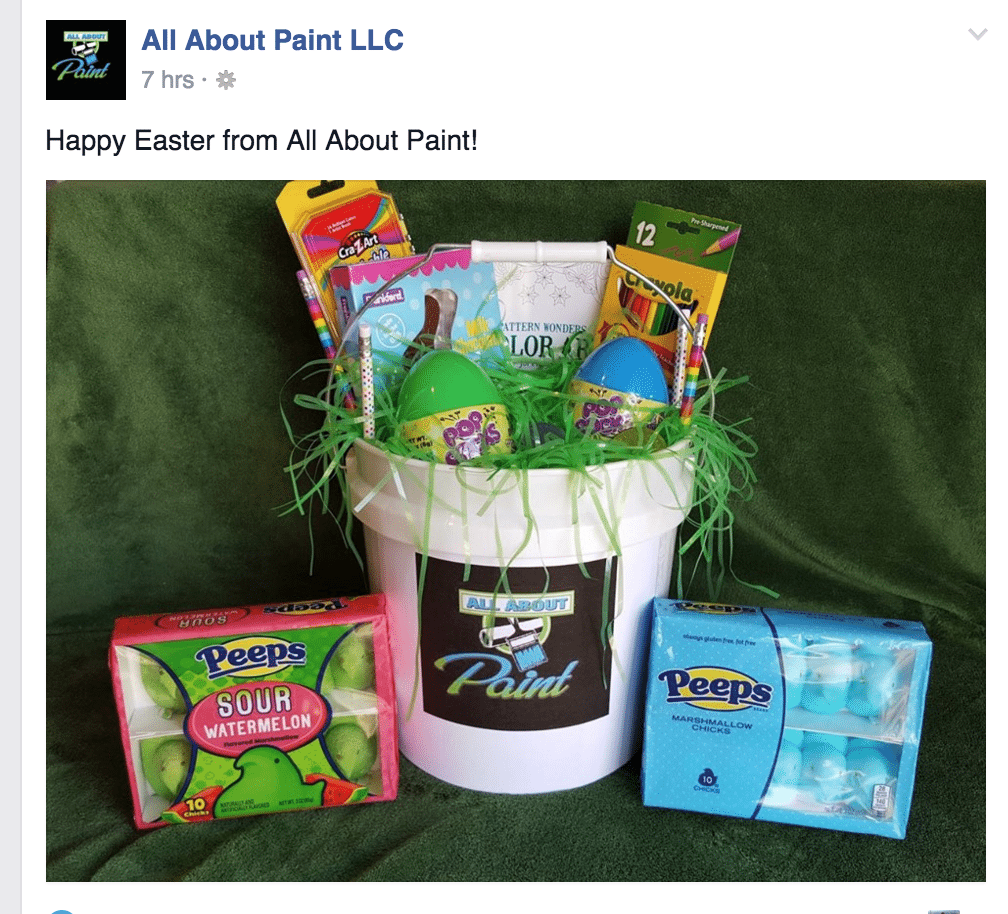 Once you've grabbed the attention of followers and started building a sizable local following, it's time to cash in all of your tweeting and messaging. While your feed should not be 100% promotional, the occasional promotional message (perhaps once a week depending on how frequently you post other content – a 1:10 ratio is about right) is a good way to encourage readers to "act now" and enquire about your services. Offer followers a discount code that they can redeem "this week only" to help push enquiries – or offer discounts/rewards if they refer a friend.
 Be Visual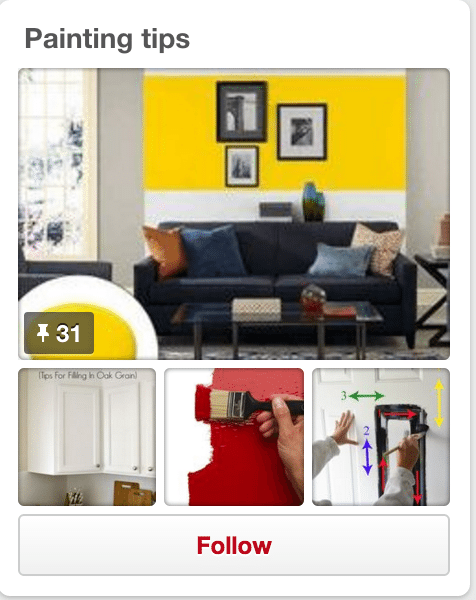 As a painter and decorator you have a great opportunity to generate fresh visual content regularly which you can use to build your social media presence. Instagram and Pinterest are both perfect for publishing visual content, particularly if you're savvy about the tags you use to help interested people find your photos. Twitter and Facebook are also getting good at sharing imagery which grabs attention – so always use eye-catching images if you can.
Everyone loves to see transformations – why not invest in a decent camera and take some time to put together great "before and after" images? Working on something unusual or especially visually impactful? Don't forget to take a photograph to help you promote your business online.
Don't forget, social media doesn't have to eat heavily into your time. Tools like Hootsuite are perfect for scheduling posts, so you can have an active social presence all month, while barely lifting a finger. Don't forget to take five minutes every now and again to directly connect with others in your area and your industry, however. Organic connections are a great way to grow your reputation and get your name out there.
By Sam Butterworth, blog editor at Regal Floor Paints