Video marketing can bring in new leads to help you build your business.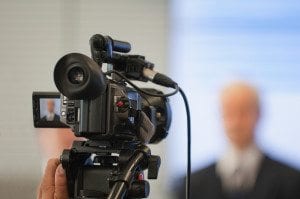 Like most contractors, you probably have tools that you can count on for just about every job, but there's always room to add new tools to your marketing toolbox. Email, print advertising and social media marketing are all reliable tactics, but there's a marketing tools that is inexpensive, easy-to-use, and creates a huge impact – video marketing! When used effectively, video marketing could generate a wealth of new leads for your business.
Chances are, you've watched at least one marketing video – According to a recent study by Three Motion, 78 percent of people online have viewed at least one video per week, and 55 percent have viewed at least one video per day! Whether they're watching for information or for entertainment, you have the potential to reach a huge audience with a relatively small budget. I emphasize the word "potential" because your video probably isn't going to go viral. But it will be viewed by potential leads who are interested in your product or service. This is an audience that is already tuned in to your message, so turning them into marketing leads could be easier than you think.
But where do you start? Start with the Internet. You'll find several excellent resources with detailed information on creating marketing videos; but it will require some research on your part. Then incorporate what you've learned with these guidelines, and you'll soon be creating videos that connect with customers and generate leads.
First, define your audience.
Who are you trying to reach with this video? New customers? Current customers? A particular type of customer? You need to zero in on who you want to reach, then tailor your message for that target audience. For example, say you want to target new residential customers. You're going to have a much less technical type of video than if you want to connect with contractors. Don't skip this critical step – it will make choosing your topic and writing your script much easier and your final product will be much more impactful.
Then determine your goal.
What do you want this video to do? Of course, you ultimately want it to bring in new business. But first, you have to find and address your audience's needs.
Marketing strategists like to talk about "pain points." Simply put, pain points are problems – problems for which people or businesses need solutions. Often, they look to the Internet for answers. Say, for example, someone doesn't know how to prepare varnished wood for painting, they'll most likely do a Google search. There, they might run across your how-to video on that subject, but after watching it, they decide that it's a bigger job than they want to tackle. So they contact you. Pain point solved and new customer gained!
Your audience can help you determine your goals. Their needs – their pain points – can be a gold mine for video topics. Ask friends, colleagues, and even current customers for ideas on what they'd like to see.
Develop the script.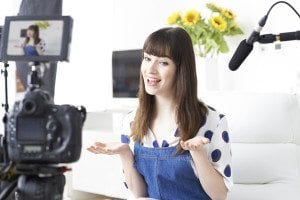 Don't just "wing it." Your marketing video doesn't need to be perfect, but it does need to be professional, and that starts with a script. The optimum length for a marketing video is about 2 minutes, and the average number of words per minute is 150. So you only have 300 words (plus or minus a few) to get your message across, along with a strong call-to-action.
Here are a few handy tips:
Repurpose a topic (maybe a blog or a presentation) that you've already created and turn it into a video.
Keep your content balanced – think 90% educational and informative and 10% promotional.
Look for topics that generate great visual content
Add a testimonial or two, if you can.
Practice, practice, practice – but keep it natural.
ALWAYS add a strong call-to-action instructing the audience on how they can contact you.
Film & edit it.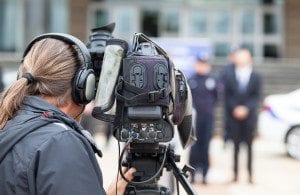 If your budget allows, you can have an outside professional film and edit your video. However, current technology has made creating your marketing video a fairly easy, do-it-yourself job. If you decide to go the DIY route, you probably already have most, if not all, of the tools you'll need – a webcam, smartphone, or digital camera with video capabilities, etc. You'll also be relying on your computer for additional tips and strategies. We've compiled a few of our favorites to help you get started:
If you're using your smartphone, film it in landscape mode, which makes for the best viewing on widescreen devices.
Use a tripod with an inexpensive adapter.
Avoid the zoom – getting a close-up digitally means a lower quality pic.
Use natural light if possible. The light from smartphones tends to be harsh. If you need additional lighting, look no further than your van or truck – you can put together a great lighting system using nothing more than the portable job lights you already have.
Use a computer for editing. Yes, many smartphones have video editing capabilities, but you won't get the same professional-looking results you would get from video editing software like Final Cut Pro or Adobe Premiere.
Now get your message out there.
Once your marketing video is ready to go, you have a number of ways to maximize the number of views it receives. If you have a website – and if you don't, you should – add a page for your videos. Create a YouTube account and upload all your videos to it, so viewers can tap into your archives at any time. Post videos on your social media networks with an occasional reminder to watch it. Add it to your blog site, then add a link to it in an email. Don't think of video marketing as a one-and-done effort. Promote it through multiple marketing channels for best results.
Videos are can be an inexpensive, but effective tool for reaching customers and generating leads. Make sure there's a place for them in your marketing toolbox.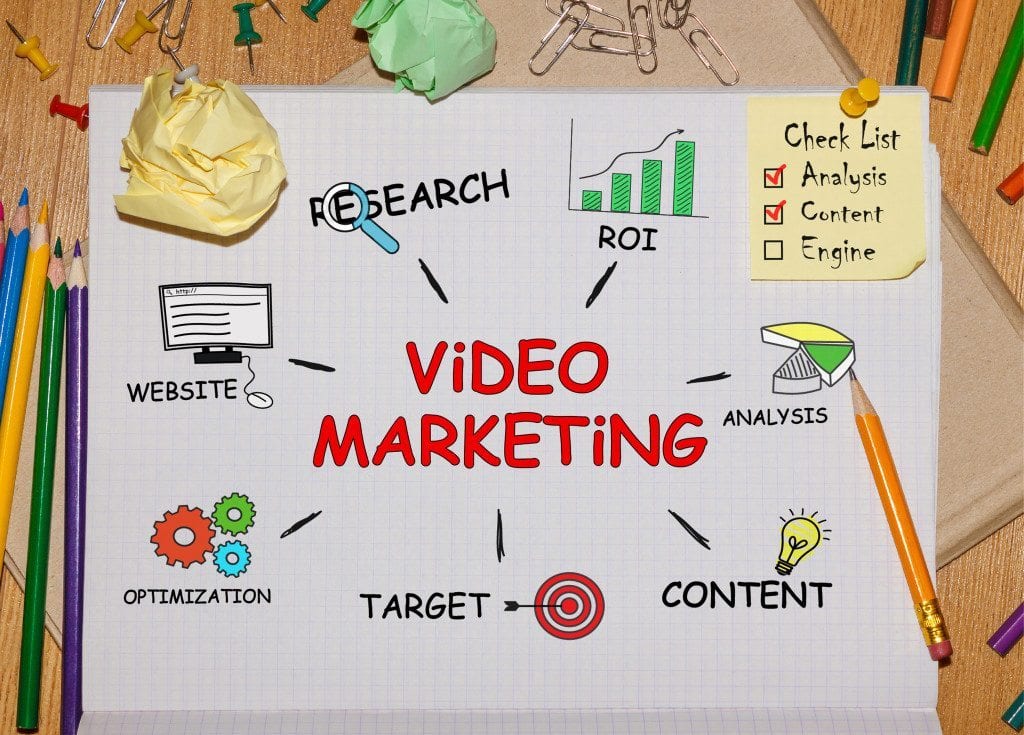 About the Author
Todd Goldmeyer is the Marketing Manager at Adrian Steel Company. Adrian Steel is a leading manufacturer of cargo management solutions, including ladder racks, steel partitions, heavy-duty shelving, and more. Established in 1953, Adrian Steel produces high-quality, long-lasting equipment for vans, pickup trucks, and trailers. Browse Adrian Steel's vocational upfit packages for job-specific requirements.