A paint brush cover made for painters by painters
Traverse City, MI, February 27, 2016 – Painting contractors and do-it-yourselfers know all too well the frustrations of starting a project, not having time to finish, and ruining expensive paint brushes. A Northern Michigan company has developed the go-to product sure to make every painting project that much easier. Whether a professional or a do-it-yourself painter, proper paint brush care is key to a job well done, and Brushaper offers a quick and easy way to store and dry brushes.
"Brush care is important. Without proper storage, paint brushes get ruined quickly with frayed bristles and worn edges,"said Andy Oliver, founder and owner of Brushaper. "Brushaper was developed to give painters exactly what they need…a paint brush cover that protects, dries, and shapes the brush between uses. Using Brushaper will extend the life of your brush, saving time, money and frustration."
The result of several prototypes, Brushaper is the end product of many years of testing and improved designs ultimately resulting in a high-quality, durable product. Unlike the cardboard covers that come with most paint brushes, Brushaper won't fall apart or get soggy. Made of a stretchable, moisture-wicking material, Brushaper allows the brush to breathe and not trap harmful moisture like the plastic brush covers. Brushaper fits tight to help protect, shape and dry the paint brush. It can even be run through the washing machine.
Brushaper was designed for professional painters and the weekend warrior alike. It is a paint brush cover made for painters by painters. Affordable and easy to use, it maintains the shape of every paint brush. In addition, Brushaper is a patented paint brush cover that is 100 percent made in the USA.
Brushaper is available in three sizes – 2" Angled, 2.5" Angled, and 3" Angled – to properly fit and protect the bristles of every brush. For additional information or to order online, go to www.brushaper.com or contact us at info@brushaper.com.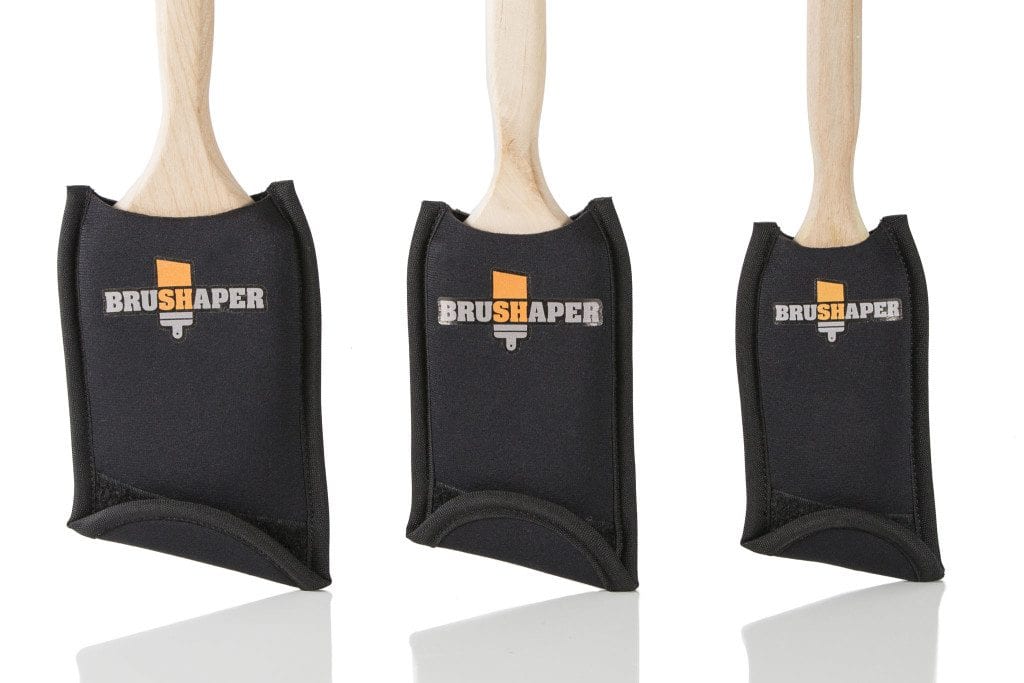 About Brushaper Founder Andy Oliver:
Andy Oliver grew up in the painting and contracting business working summers with his father, a Detroit-area painting contractor of nearly 30 years. After graduating from Michigan Tech, he started a career as an engineer but decided to put that career on hold for a bit while he started his own successful painting contractor business in Traverse City. After 10 years in the contractor business, Andy has returned to engineering, and has found a way to combine both painting and engineering with the development of Brushaper.