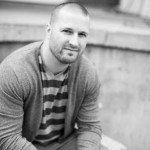 The 2016 Expo is going to be more targeted than ever before on what painting contractors are asking for: course topics specific to industry segment (residential/commercial) and stage of business growth, and hands-on training.The question we asked ourselves while planning this event is: 'What kind of education gives contractors the tools they need to take back with them to apply to the challenges they face?'

Every class block offers something for everyone in all segments and stages of business growth…no one left behind! This year we are also featuring a half-day, hands-on Master's Class from Prep-To-Finish; a fun Throw-Down debate on the topic of generalization versus specialization in the painting industry; and residential/ commercial/ craftsmanship tours around the city designed to deliver relevant industry information.

The days will be packed with peer-to-peer networking, panel discussions with the experts, cutting-edge business strategies to keep your business strong, and just good fun unwinding with fellow entrepreneurs and business owners. It's the can't-miss event of the year for painting contractors

~Chris Shank-Education Manager PDCA
Looking at the schedule here, it is going to be hard to choose which sessions to attend! Here are a few that are on our short list.
How "New" Customers Are Killing Your Profits: A Data-Driven Study of America's Wealthiest & Poorest Painters
Brandon Lewis

If I Bought Your Painting Company: 13 Ways to Take Back Control, Jack Up Profits & Get Off the Hamster Wheel
Tom Reber 
Imagine running a business that kept you off the hamster wheel, made you a lot of money and was fun again.

In this energetic session, Tom Reber will ask you to be open to the possibility of there being a different way of running your painting business.

He shares 13 things he would do immediately based on his experience as a contractor and coach to dozens of service based businesses. 

In his session, 

If I Bought Your Painting Company: 13 Ways to Take Back Control, Jack Up Profits & Get Off the Hamster Wheel 

Tom will help you:

Solve the "I can't find any good people," problem

Attract & engage the right clients for your business

Differentiate your business in a crowded market

Stop wasting your time in the estimating process

And more!
Scott and Todd from Prep to Finish
There are lots of benefits to going as noted by Scott here in the latest issue of American Painting Contractor.
The Trade Show
The 2016 Painting and Decorating Expo will feature the Trade Show, highlighting the latest products and services for painters. This year, join us in New Orleans for some food, fun, and blues, as we take the Big Easy by storm.

The show will provide attendees with the opportunity to interact with vendor and peers, along with the chance to take part in live games and entertainment throughout the day. Education, lunch, raffles, door prizes and more will be available for those in attendance.
We'll be looking for familiar faces and making new friends, be sure to stop by Booth #807 and see Scott and Todd of Prep to Finish.
Socializing
There will plenty of time to "talk shop" in whatever flavor you are craving at Expo. The night time social networking and cocktail hours are always perfectly timed and planned for that purpose.
Whether you are attending or not, be sure to follow us on Twitter @bloggingpainters and @preptofinish, we'll be tweeting and filming live!
If you are attending, leave a comment below with your Twitter handle! Or use #pdcaexpo