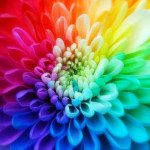 How do you help your customers choose colors? Do you just send them to the paint store? Bring in a designer? Spend hours looking through the fan decks and then applying samples? Color is such a personal choice and I think many of us are hesitant to guide customers, especially if we have no formal training in color. I like what Barbara Jacobs says about color in her blog, "Intentional or Incidental? Taking 'Color' Seriously".
You might believe that color is only an aesthetic concern. Or, you might be one of the emerging group of design professionals who believe that our color selections can actually make a significant difference not only in what we think of a building or a place, but even in how we feel when we're in a space. The myriad, far-reaching effects of color are detailed considerations on yet another level of the importance of our color selections.
So how do you choose, or guide your customers to choose colors?