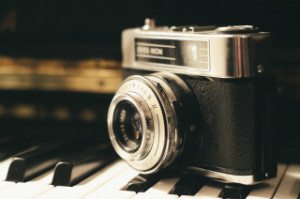 These days, businesses need to have a presence on social media if they wish to remain competitive over the long term. That's because, according to recent research, 93 percent of marketers are leveraging communication tools to promote their businesses.
Humans are very visual creatures. Our inclination toward the visual could explain why, for example, posts on Twitter that have pictures attached to them generate twice as much engagement as those that do not.
Take these two facts, put them together, and here's what you get: Businesses that wish to remain successful and competitive in today's difficult economic climate need not only establish social media profiles, they also should share as many images on them as is sensible.
Images Bring Your Products to Life
In the painting industry, it's one thing to advertise via the written word that your team can transform a house into a home. It's another thing to show with a photograph how a living room actually looks after a strong coat of royal blue paint is professionally applied to its walls.
Pictures Say What Words Can't
Even the best writers in the world can't describe everything with the vivid details we get when we see things with our own two eyes. Sharing pictures with your social media followers will let them judge your team's work for themselves, and it will help them imagine the look they want for their own homes. You'll leave nothing to their imagination that way — except how their homes could be transformed by hiring your company's services.
Images Bring Your Customers Together
If you run a company that paints houses, don't be surprised if you find that your social media profiles are popular among those who are passionate about interior decorating. And don't be surprised when your satisfied customers take pictures of the work you've done and share them on those profiles in order to show off their homes (and your work), bonding with one another in the process.
Let's take a look at a hypothetical example of what pictures bring to the table for your social media presence and how they can positively impact your business.
Case in Point
Imagine you're the owner of an Amish furniture store. You take great pride the work you and your staff do — crafting strong pieces of furniture without the help of electric tools.
Now say you're looking to grow your business and you decide to launch a website with an associated social media presence. Remember the saying that a picture is worth a thousand words? Rather than simply writing out descriptions of your furniture, why not take pictures of the beautiful items you've created and share them with the world?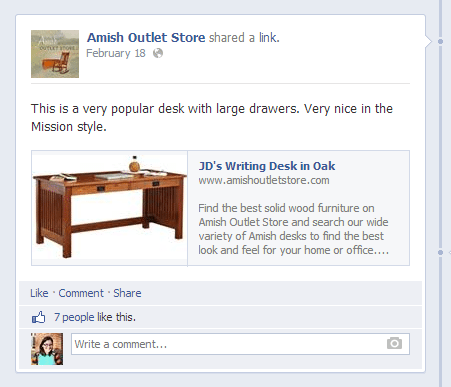 Continuing the example of the company mentioned above, their Facebook posts and tweets are always accompanied by pictures of the furniture described in each post. If you were a customer looking to buy furniture from a search that originated on the Internet, wouldn't you want to see what you were buying?
Seeing is believing, and after catching a glimpse of your high-quality, handcrafted furniture, potential buyers will become customers.
Lesson Learned
When customers hire the services of a painting company, they're likely looking for two things: quality work at an affordable price. So in order to differentiate yourself from a sea of competitors, why not showcase your work by sharing as many images as possible? That way, potential customers can quickly judge for themselves whether your company is the right match for their needs.
Sharing images on your social media profiles will help grow your following while giving potential customers more information that they can leverage when making their decision as to which company to hire to paint their home.
And because you stand behind the quality of your work, you shouldn't be worried about what they'll decide when presented with more information. You already know.