Where to Begin?
Getting started in concrete coatings can be somewhat daunting, especially when considering the price of a floor grinder and vacuum system that can run $7,000 – $12,000.  If you are just starting out in concrete coatings, this startup expense can be a turn off. Thankfully, there are systems out there that will not cost you an arm and a leg. One of these systems starts with the Diamabrush floor prep tool.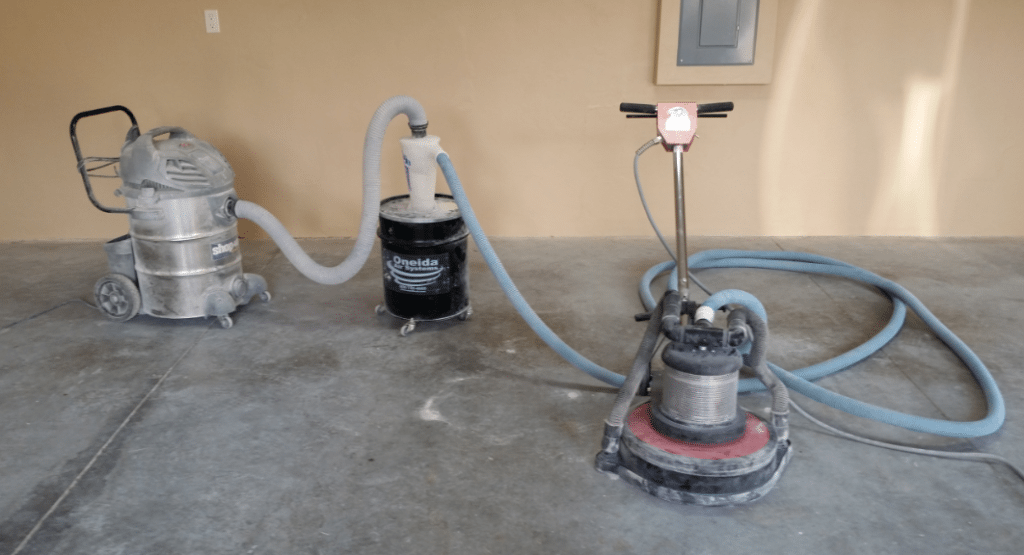 The Diamabrush floor prep tool attaches easily to a floor buffer. A dust shroud can also be purchased with the prep tool and attaches to a vacuum of your choice. One great upside is the grinding machine (Buffer and Diamabrush) is not too heavy, one person can lift it. Many floor grinders can weigh hundreds of pounds, so having a lighter sytem makes it very convenient for transportation in the back of a trailer or truck bed. Another positive is that this unit runs off from a standard outlet, while most floor grinders require a 220 volts.   This grinding system is great for grinding bare concrete and for sanding existing coatings. When grinding with this tool, we average between 100-150 square feet an hour depending on how hard the substrate is.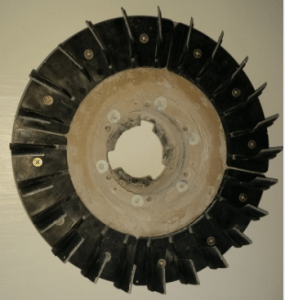 On the downside, when there is an existing coating that needs to be removed, this grinding system has not been the most productive. Even though separate coating removal tools are offered by Diamabrush, it takes a much longer time than a heavy duty grinder. We would recommend using the Diamabrush grinding system on bare concrete slabs or for sanding existing coatings. If you tend to do a lot of coating removals, you may want to look into a heavier machine.
Along with the economical floor grinder, you will need a vacuum system. The Oneida air system Dust Deputy is a great compliment for the Diamabrush floor grinder. The Dust Deputy takes out 99% of the dust before it hits the vacuum. The Oneida air system is basically a barrel on wheels that has a funnel attached to the top of it. The funnel is hooked up to the vacuum and the grinder by two separate hoses. The vacuum sucks the dust from the hose that is attached to the grinder through the funnel. Once the dust is in the funnel, it is collected in the bottom of the barrel. This dust collection system is a key element in saving time from cleaning filters and bags in the vacuum.
Overall, if you are getting started or are just looking for a reliable and inexpensive floor grinding system, the Diamabrush prep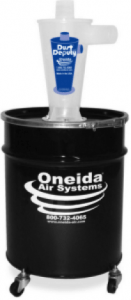 tool and Oneida Dust Deputy make a great floor grinding system.
Approximate costs:
Diamabrush prep tool – $470.00
Oneida Dust Deputy – $170.00
Floor Machine – $1200.00
Shop Vacuum – $180.00
Hoses – $70.00
The total price for the Diamabrush system is around $2090.00 This lightweight system will save you time and money, and it does a much better job than using an angle grinder or acid etching.
You can see some of the work we perform with this equipment at garagefloorepoxy.org.
Calvin Kwekel