Google+ Profiles-Google+ Pages and Google+ Local!
Is your head spinning trying to keep it straight? I have spoken to several contractors that have their pages set up incorrectly, Google's changes over the past two years have caused many to set up pages incorrectly.
Let's look at the different types first.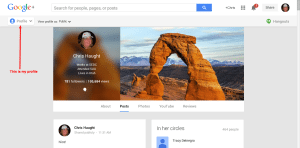 Google+ Profiles
If you are Facebook user, this is like your personal page. This is about you, not your company. This is also where you tie your Google Authorship to.  This can be a place to share your company information with those in your circles, as well as any other topic. Make sure to fill out your profile completely, it's helpful to others to see who you are before adding you to their circles, I often ignore requests that have no image or description.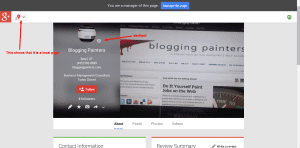 Google+ Pages
Using the same Facebook analogy, these are pages you can create off your profile. Use the menu on the keft and choose "Pages", then create a page and follow the instructions. If you already have one, and it's verified, you can now merge them with the Google Maps listing.
Google+ Local (Also known as Places or Maps)
You can set this up and verify it here, then merge your Page with. This will allow you to have one page to promote your business, collect reviews and appear in the Google Maps listings. Barry over at Search Engine Land wrote about it here, and here is another article with helpful advice.
Don't do what I did and use a different email address to set up a profile to use as a page! I set that up a few years ago and regret it! Now I have to move everyone over to the new page!
Follow us here please on our new page.
Editors Note:
Google announce that Google Places is now Google my Business
Google Help Center