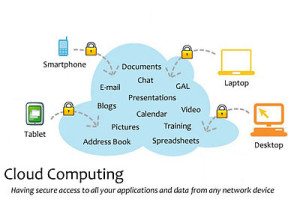 I am sure you heard the saying, "To the Cloud!"? The Cloud just refers to the new way of computing. Instead of having your spreadsheets on your desktop computer, your phone numbers in your cell phone, your pictures on a storage card, notes on a legal pad and your contacts in a rolodex and always having to remember where you put what, you can manage everything from one place. Imagine accessing all your information with one login. Imagine being able to only log in once to access several email accounts, to send and receive!
Well, meet Gmail! If you are already using Gmail, you can skip this and wait until the next post on Google Docs. If you do not have a Gmail account, then keep reading. I know what you are thinking, another email account, nooooo! Or if you are like my friend B, think Google is the devil, please, just give it a shot! Here are 10 more reasons.
So head over to GMail and sign up, pick an easy to remember name, it is not one you will be sending to customers. You will just use this one to register for all the neat new things I am going to tell you about! Spend a few minutes looking at the tabs, setting up your signature, importing your other email accounts. Use the help button, lots of good info.
Here is a video that may be helpful, there are plenty more on the channel.
Try out your new email by subscribing to our blog! ——————————–>>>>>>