Our mission is a big undertaking
To give every Paint Contractor in North America instant access to quality Painters in their local area.

If you are a Painting Contractor or a company in need of hiring painters, you can register for free at Painter Job Hub Within minutes you can connect with available Painters in your geographic area. Painter membership on Painter Job Hub is always growing and developing nationally, thanks to the word of mouth of satisfied contractors and painters.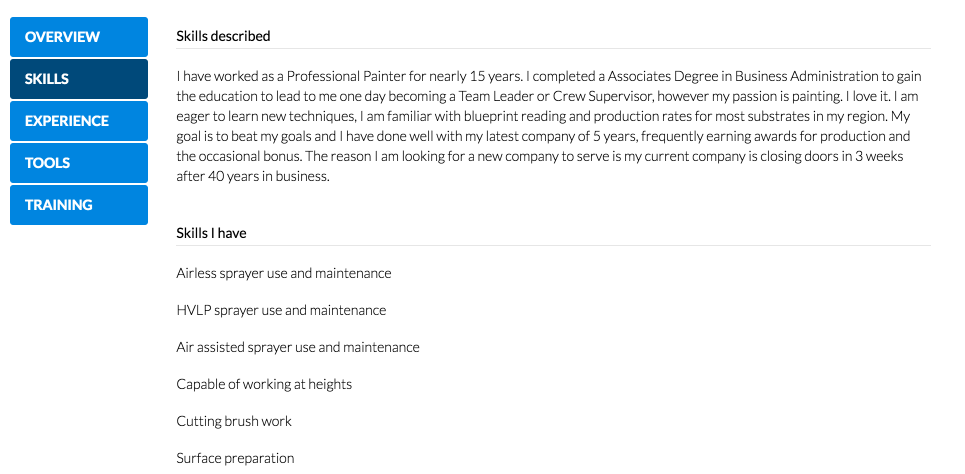 Painters on the site complete a "Painter Profile" and it includes everything from photos of their work, tools they own, vehicle they drive, tools, skills, training, references and even if they have  RRP lead certification and Insurance. As a Contractor, you are able to view available candidates in your geographic area.
As more new hires are available we send  you "Your Weekly Painter Update" which includes the latest member in your area. Double check your email setting so new candidates that are featured and updates don't go to your junk box. Checking your account from time to time for the latest Painters has been key for the Contractors that have made successful hires through the site.
The site is currently free  as we develop nationally. We are going to be offering fee based membership tiers and custom packages where we work directly with you on your hiring needs. This will be rolled out by August, please contact us with any questions on your hiring needs and create your free account today.
If you are a painter looking for employment
Sign up at Painter Job Hub and let contractors find you.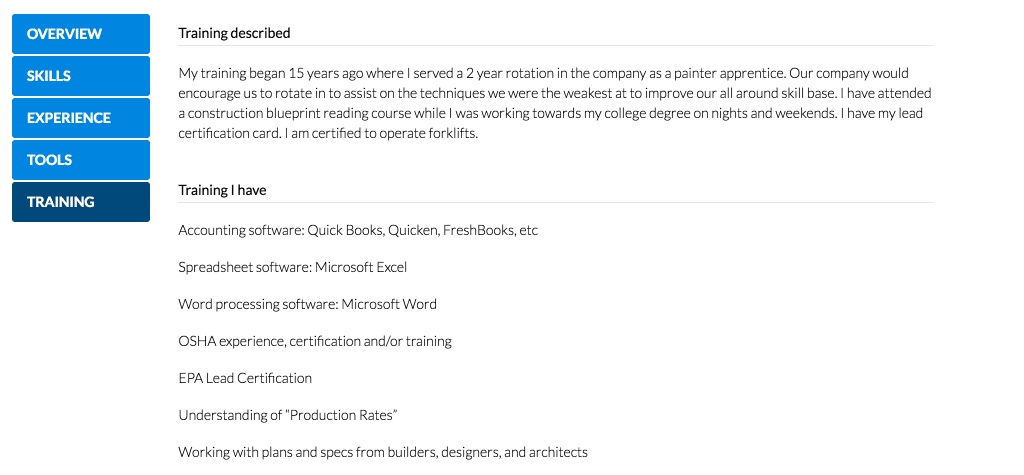 Put your best foot forward when completing your "Painter Profile". With the hires that have been made on the site we have seen a pattern: Those who upload an image, or even build their own online "Portfolio" on the site and fully complete their Profile get more reviews and more contractors reaching out to them. We have 1000's of Painting Contractors ready to hire so portray your experience in the best and most accurate way possible. This is free for painters.
"We are proud to serve the industry we love"

Dave Rosedale, Founder
"We used Painters Job Hub to find one of our Lead Painters. It is a great resource in the painting community. I would recommend it to anyone looking to find qualified candidates. I wish more people used it." Jeff Dupont, Sound Painting Solutions in Seattle
Thank you for supporting PainterJobHub.com
If you are not currently hiring or meet a quality Painter that you cannot help, kindly direct them to PainterJobHub.com, it helps us to effectively serve the industry by connecting professionals.
Please use the "Contact Us" button in the upper right hand corner of the main page if you have any questions or need assistance.