For a while now I have seen a lot of articles like this here at BP about the importance of having a website for your business and I was one of those people that was perfectly fine continuing business as is.

"Word of mouth is good enough for me"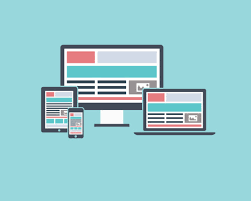 That is until a good friend of mine that does some handyman work began telling me about what a simple website has done for him and his company. He was in the same place I was almost a year ago,  just relying on getting new customers through word of mouth, customer referrals, and leaving his business card anywhere that would let him. And then back in December one of our mutual friends pushed him to put up a simple website after getting tired of hearing him complain about how hard it was to make ends meet. Long story short the site started working. He now makes close to double what he would before and has so many calls some weeks he's turning people away.
            Seeing someone who is so technically untalented (this guy seriously still has trouble texting on a phone he's had for 4 years) have so much success finally pushed me to give this whole website thing a try. I sat down with our mutual friend a little over a month ago and built a site on Weebly in about 4 hours.
If you decide to create your own site, here are a few tips:
Bring a camera or phone to the job site and start  taking some pictures of the work you do. This will not only provide proof to your customers you can do what you say, but it will help improve the overall look of your website once you start building.

Make a list of all the services you provide, these can later be added as pages to your website

Write down all the questions you get asked
I think the next thing I will be adding to my site, and something I would suggest having on yours, is a "Frequently Asked Questions" page because I have realized some of the people calling in are asking a lot of the same things. Doing this I believe will help cut down on unnecessary calls and allow the customer to be as informed with our process as possible when they do call.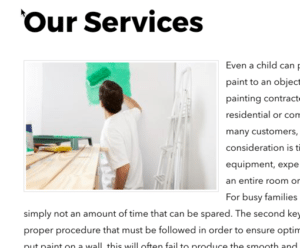 I haven't had my phone ringing off the hook and I'm not ready to go out and hire more people quite yet, but I have got 3 new clients from something I worked on for maybe 8-10 hours total. The way I see it it's like I have a little personal advertiser out there running around scooping up clients and sending them my way for close to nothing. I still haven't figured out the whole social media aspect of things yet, but that will probably be my next endeavor and this article has some good tips.
If you are thinking about giving this a try I would say go get a Weebly account and start messing around seeing what you can build. If after you do that for a while you still feel like this is just not for you I would tell you to talk to a local designer and see what they can do for you because having a site can be so beneficial for your company these days.
The customers are out there all we have to do is use the tools available and give them a way to find us.
If you'd like to see what a beginner site looks like feel free to take a look at my site over at www.gjpaintingpros.com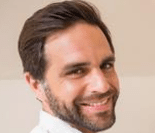 Cody was born and raised in Grand Junction Co and has been in the painting industry for 8 years, owning his own company for the last five of those.