Leftovers in the fridge are sometimes amongst the most coveted cuisine, especially when you are hungry and just need to eat. Cold pizza can be better than hot pizza. Same holds true for other delicacies. And here's the large leap where I state that good contractors are to be coveted too.
Residential repainting in particular fits the analogy well. You have to go into a tired old room and breathe new life into it – to prepare it for proper presentation in its new life. Remodel style painting also ranks in that category.
In either case, you are making something look either as good as or better than any other part of the house, at that moment in time. Some painters find themselves evolved into some odd mix of forensic detective, psychologist and math magician, with a smile or not.
Is Painting Like Leftovers?
When you yank the Pyrex from the fridge, you basically have 3-5 practical options, based on the level of appeal and convenience you seek for your lunch.
It's about function and form, as with painting and most other disciplines that appeal on emotional and practical levels.
Options for Function and Form:
If it's a casual grab and go, you just get a fork and take your cold lunch on the move
If you have a minute, you microwave it
If you have a couple more, you grab a plate and serve up perhaps even with a side of something
If  not, at least you have a warm meal in a basic but presentable Pyrex dish
And then you match your drink to the meal prep style you chose and the situation
There are decisions to be made as this one task is done.
Assessing paint projects is similar to meal preparation. We don't offer too big of a menu, because we believe there are only so many ways to reasonably (priced) do something right. Unlike most of the 17 other professional service trades, paint is not a how many feet game. It is a much more subjective discipline because it appeals more directly to multiple senses than many trades (visual and tactile), with notable exceptions, and you all know who you are.
So one of the biggest thoughts as you think of your craft as lunch in a Pyrex, is…
Who Pays for Problems?
Even the best of long term repeat client relationships don't want to be burdened with the expense of our growing pains as small businesses. No one wants to pay as much or more than they ever did for our painting services and receive something watered down in return. Whether your business has shrunk, grown or held its own during the economic downturn, hopefully you are still honestly pricing what is in front of you and educating as you go.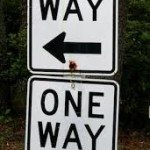 So our assessment, usually during the initial visit or estimating phase of a project, is based on listening to figure out the project goal and then seeing the 2-3 routes to get a project to its proper destination. We really only want to choose the most efficient route to the stated level of expectation from our client, and to deliver that in a way that is actually fun to do and watch. Good clients like to watch a little here and there to see the talent in the room.
Very few clients just love to have people working on their home, but they definitely want some work done and can't spend half the summer throwing barbecue "work days" to recruit hungry friends. And it is especially more appealing to hire if you know that you can get a good, reliable crew that is actually pleasant to be around and produces astounding results.
Painting is Still More Service than Product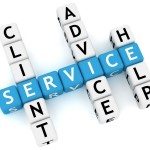 A lot of companies have a phobia about what it takes to deliver service at that level. I guess first it is critical to understand that painting is a service, not a product. We don't sell paint jobs. Clients don't buy a paint job. Its not like a the tires on your car. Clients purchase an overall service based experience that leaves them the end user of a very nice product, a finished room, with increased value, and done in a way that was not only not painful to see but actually fun. Any home improvement is an investment in a home and we are part of those costs, which must be carefully planned for by both parties.
So, for instance, in the case of carpenters…if the owner of the company is the best carpenter on the crew and has to be swinging his hammer every single day trying to make progress and fix the mistakes his helper made, well this may not be going so well. Once things start going backwards, it is very difficult to corral them back in. Client keeps paying, contractor keeps showing up, nothing really ever seems to get done. Project from hell is in the house. And it is no fun for anyone.
It's Just Easier to Prevent Problems than to Fix Them
It all depends on the level of service that clients seek. The client's job is to actually know what they want, and to have the means to pay for it. The contractor's job is to translate that to trade language and deliver what he promises, and even a little more.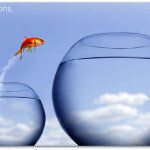 Some would say that this is pie in the sky. I still have to believe, and insist, that it's not. Clients deserve to have high expectations and get what they request, you know, get a fair deal and a good experience. And contractors deserve to be paid as professionals when they actually are.
While it is often difficult for clients to see the difference between the honest contractor and the corner cutting trunk slammer, it is the contractor's responsibility to make up the difference by being the person that the client would prefer to engage in a relationship with regarding the place where they live their lives.
It's important stuff. The economy in the past few years has created squirrelish behavior by consumers and contractors alike. We are all people. So, business is to some extent personal in so far as you really have to enjoy what you are doing in order to do it with passion for many years.
That said, whether you are a consumer or a contractor (contractors are both), from the bullet points above, what level of lunch do people seem to want these days?
Now, back to my lukewarm pyrex of pasta.