Click on the

 in the map to navigate

 What's on your radar for 2016? Have you got a plan? Or a roadmap?
Our talented BP staff have put their collective heads together to look at everything that made an impact in 2015 and what we predict will be hot in the coming year. You can see a map of that, with links, in the image above.
We'll be drilling deep into these topics in 2016, and invite you to get involved by subscribing, commenting and sharing. That being said, if there are topics in our Road Map that you have expertise or passion about, please contact us here to be set up for a guest writing opportunity.
And if you are linked in this article, we especially encourage you to share this fun info with your readers! Together, we make the next year better than the last, for us all.
Meanwhile, here's some of what we see lighting up the paint industry in 2016:

Education 
There may be no hotter topic in 2016 than education and training, because it encompasses so many aspects of both the running of a business and the delivery of the paint service that the business offers. Everyone seems to have realized finally that business owners need to plan and have their marketing, estimating and sales stuff together. And, their crews need to be working in the current decade of product and process. When those two things happen at the same time, there is profit.
In the area of education, according to our map, all roads will lead back to the PDCA and it's members to raise the bar on both the business and production side educational fronts. The PDCA Expo  will be held in New Orleans, and we have it first hand from their educational director that the '16 Expo will deliver beyond what it has in recent years.
The question we asked ourselves in planning this event is 'what kind of education gives contractors the tools they need to take back with them to apply to the challenges they face?' Every class block offers something for everyone in all segments and stages of business growth…no one left behind!

Chris Shank, PDCA Education Manager
Contractors Helping Contractors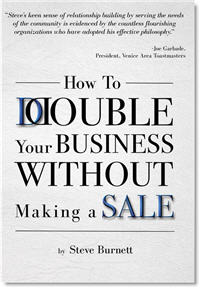 Additionally, you practically can't go online without seeing what Steve Burnett's DYB Movement  has been up to and is growing into. On the heels of his 2015 book release "How to Double Your Business Without Making a Sale", Steve has become a top industry choice for business coaching that is by all accounts both fun and effective.
Steve is the founder of the legendary marketing machine that is Burnett Painting in Florida. More on the DYB movement later in this weekly series of articles.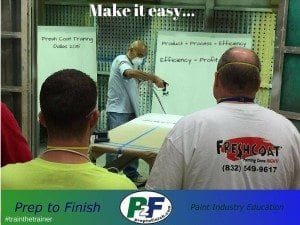 Production to Profit
On the field based production side of the equation, our own Scott Burt and his Prep to Finish co-founder Todd Pudvar have set their compass for trotting the globe in the interest of teaching others how to paint with current technologies.
In addition to teaching vocational students practical paint skills, P2F partnered with the North East Council PDCA to launch a series of contractor training workshops, debuting in the Boston and NYC Metro markets in 2015. They also found their way to Sherwin Williams University in Dallas and the Navy Pier in Chicago, with additional stops in Connecticut and Rhode Island – all in the interest of paint industry training.
Publicity: Painters Will be Heard in '16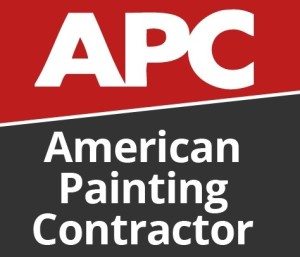 By way of publications that support educational info for paint contractors, American Painting Contractor magazine continues to lead the pack. Again, supporting our theory that most educational roads lead back to the PDCA, APC is the official magazine partner of the PDCA.
Another top read is The Paint Contractor magazine, which is published under the editorial vision of Jerry Rabushka, who has a fun and informative style. And a new entry in publications is InPaint magazine, which in the past was a Behr publication but is now an independent magazine that seems to do a good job of covering industry trends and products.

You are likely to see a lot of familiar names in the above-mentioned resources, with an abundance of knowledgeable contractors sharing information and networking, we'll look at a few examples in the next post, stay tuned!
Leave a comment below and let us know what you plan for 2016!