Versatile tools are essential to busy painting contractors—even tools that don't directly relate to the task of painting. One go-to tool that can tackle many tasks while lightening the load of a heavy toolbox is high-performance duct tape. These robust tapes may be overlooked by painters because they feature more aggressive adhesives, which aren't designed for typical masking jobs, like painting interior walls and trim. However, heavy duty duct and specialty tapes provide durable hold for on-the-job tasks ranging from temporary fixes to permanent solutions.
Not to mention that these high-utility tools are always readily available and economical. It's hard to beat a cost-saving, easy-to-use, easy-to-find tool. Here are three ways high-performance duct and specialty tapes can help you work smarter and faster, while saving money.
High-Performance Duct Tapes: Quick Fixes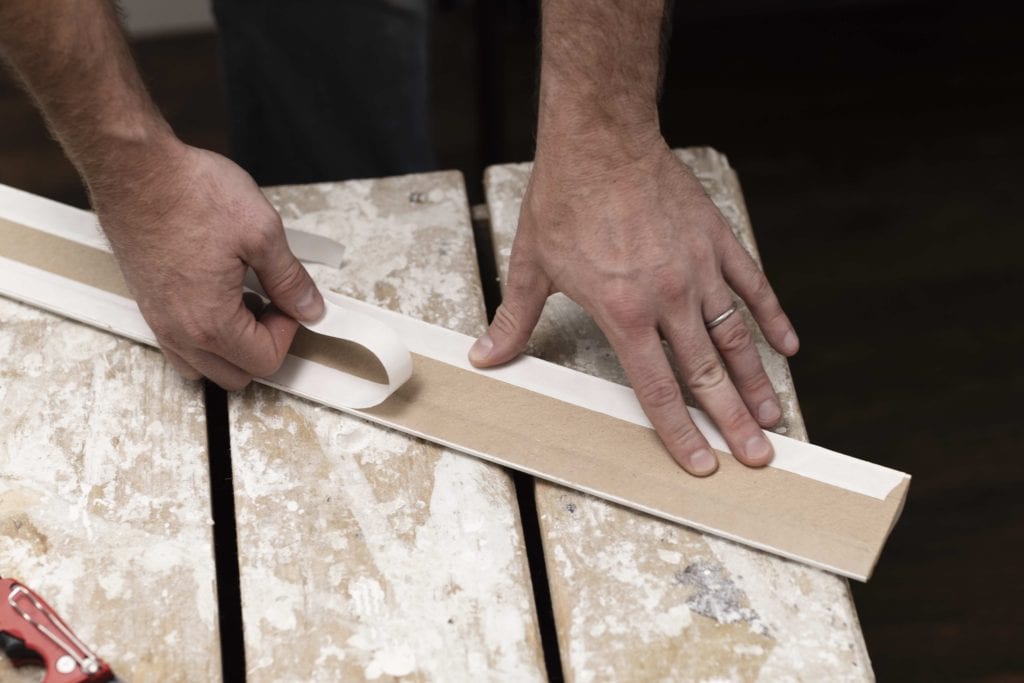 There are few things more frustrating than when a favorite tool breaks. Not only can they be costly to replace, but sometimes you can't leave the jobsite to purchase a new tool. How do you make a quick repair?
Durable, high-performance duct tapes easily conform to uneven surfaces, and they're more robust than typical household duct tapes thanks to being constructed with extreme tensile strength. They adhere tightly to handle grips, making them the perfect choice for mending a broken paint roller handle or almost any other important tool. Some heavy duty duct tapes feature a waterproof backing, making them the ideal solution for seaming together drop clothes or temporarily patching a tear or hole in a work boot.
And no need to worry if you're working outdoors. Many of these duct tapes are UV-resistant and able to withstand extreme temperatures.
Tread Tapes: Extra Traction in Slippery Situations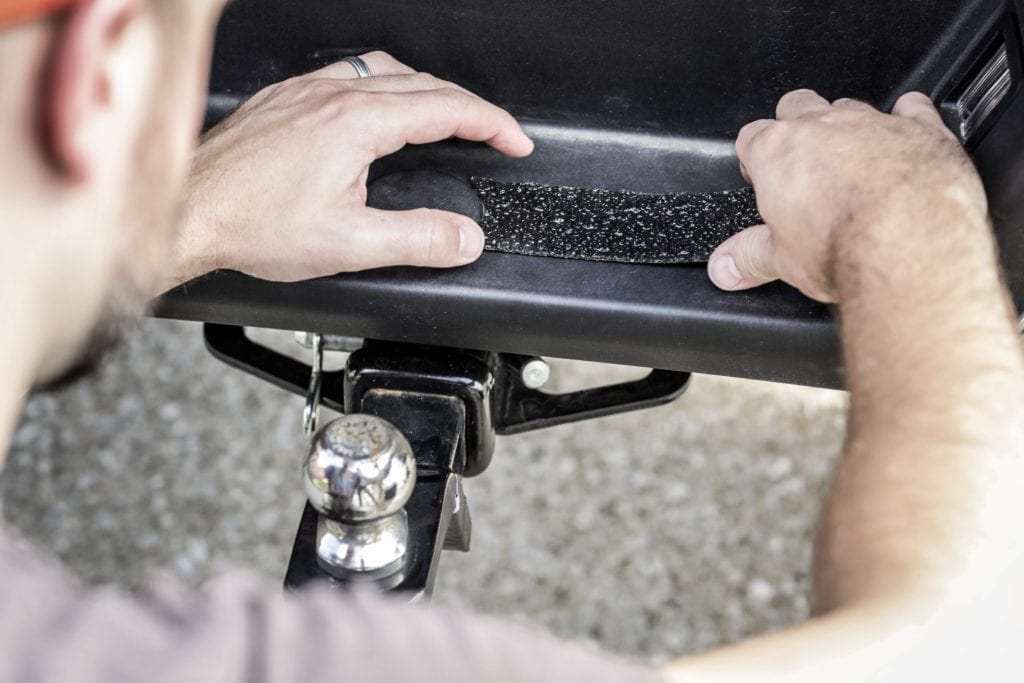 Wet weather conditions can make truck and van step-ups and runner boards, slippery and dangerous. And your old trusty stepladder may have served you faithfully over the years, but the rungs may be worn and losing their grip. By applying several strips of industrial-grade extreme tread tape, you can help avoid accidents and injuries. 
Made with durable, heavy-duty grit and adhesive backing, tread tape is an excellent tool to provide traction and improved surface friction on a variety of jobsite surfaces for added safety. Some tread tapes are even weather resistant—with a performance range of -40° F to +220° F—and they exceed OSHA and ADA federal recommendations.
Super Glue Tapes: Mounting Finishing Touches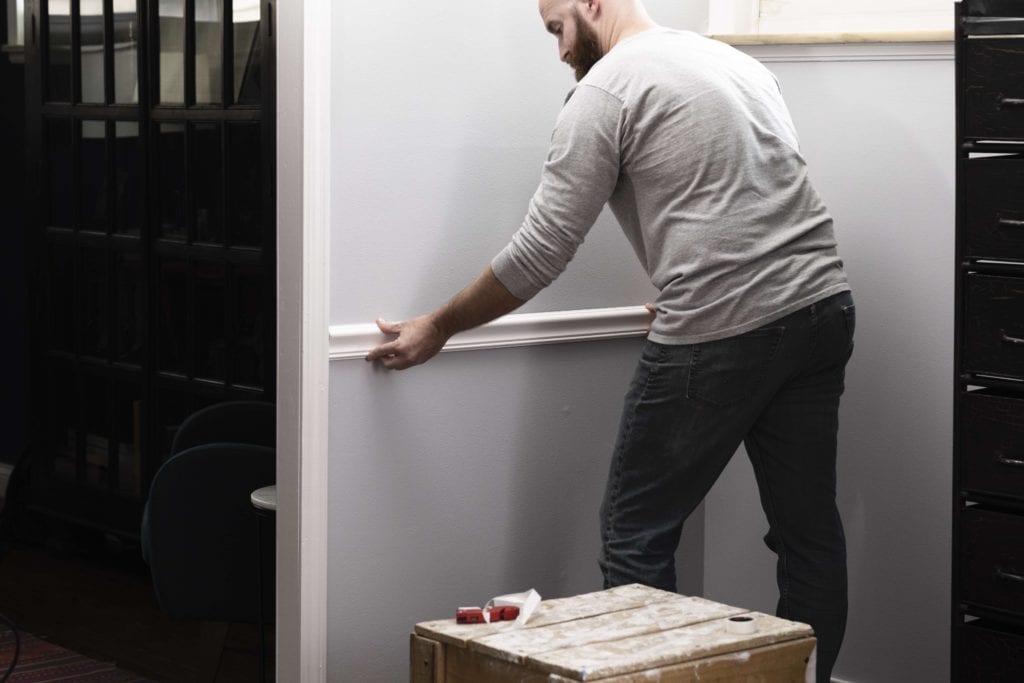 Adding the finishing touches to baseboards and moulding in painting projects can be time consuming, especially on renovation jobs where you're mounting or re-mounting the trim in addition to painting it. Double-sided, acrylic adhesive tape acts like super glue, is easy to use and saves valuable time. It's an ideal tool for jobs that require a permanent hold, such as attaching short sections of chair rail to a wall or mounting LED lighting underneath or inside cabinets. It's lighter and more compact than an air compressor and pneumatic nailer, and it's fast to apply.
This high-tack tape provides a near invisible bond and permanently adheres to a variety of surfaces, including wood, tile, concrete, metal and glass. Best of all, it is mess-free, won't stain surfaces and doesn't bond to skin like traditional super glue. In fact, double-sided super glue tape meets the standards of the Labeling of Hazardous Art Materials Act (LHAMA) and is approved by the US Consumer Product Safety Commission as safe for use in crafting and schools, proving that a strong bond can be a safe one.
A Valuable Tool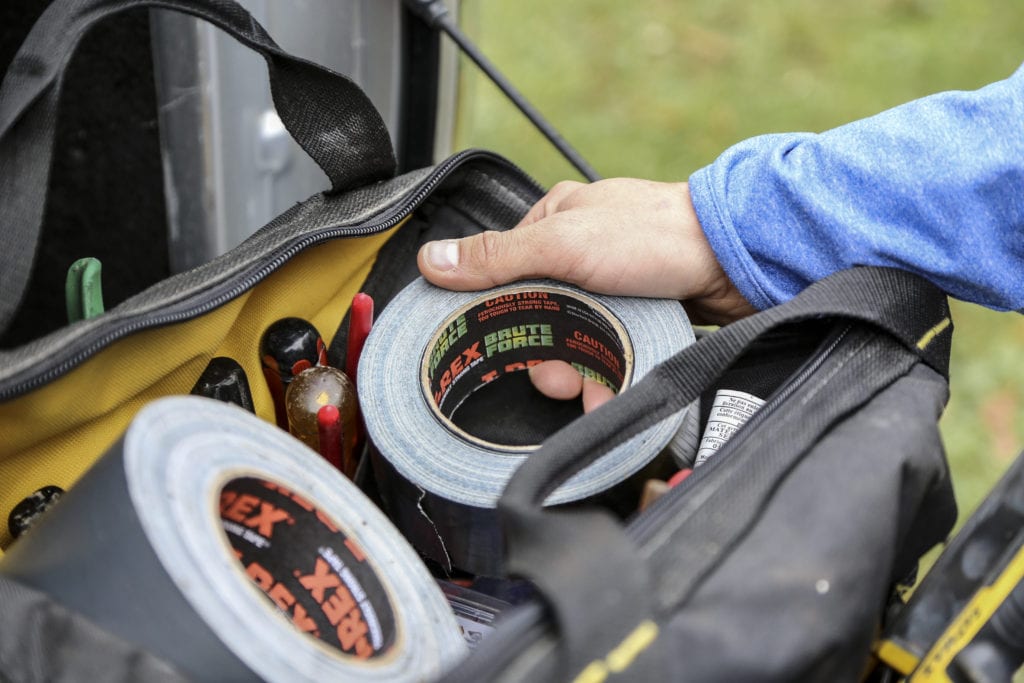 Even tapes with strong adhesives are valuable toolbox staples for on-the-go painting contractors. With a little extra knowledge, high-performance duct and specialty tapes can be used in many ways to prevent jobsite headaches while saving time and money. 
Ashley Luke, Senior Product Manager, Duct Tapes, Shurtape Technologies, LLC