SURFACE PROTECTION

The lightweight, but tough alternative for surface protection. X•Board will last for the endurance of the job and features our innovative liquid repellent technology.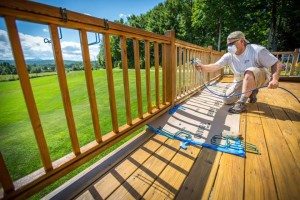 Have you tried it? Leave a review!
Trimaco X-Board
★★★★☆
"
Great for protection of flooring over heavy traffic areas with new wood flooring. Used it under my pump and general work area. Not a mark after it was taken up. Getting it into a garbage bag was difficult though.
"
X Board
★★★★☆
"
This product works as advertised. spilled paint on it, and it didn't soak through. Dropped a tool on it, and it protected the hardwood floor (although your results may vary). The end of the roll tended to curl up pretty harshly, and it took more than just 3M blue tape to hold it down.
"
-
Owner/Any Color You Like Painting
Trimaco X-Board
★★★★★
"
This product is perfect for covering floors for painting..it hugs the base and after securing with a little tape there is no way any paint will hit flooring.I can work faster with the reassurance that the floor is totally protected.
"
X Board
★★★★★
"
We have used generic red (pink) rosin paper in the past for temporary shop and field protection, but X Board blows it away. It is a bit heavier, in a good way, and much more resistant to moisture compromise. We are getting much better mileage with it and not looking back.
"
Trimaco X Board
★★★★★
"
Trimaco X Board is a great way to protect newly refinished surfaces of your painting post floor refinishing. Easy to handle and I feel it curls less than Ramboard. If you want "bulletproof" floor protection this is it. Also... We have used leftovers for spray shields under fencing for repurposing. Great product!
"
Trimaco X Board
★★★★★
"
This product is fantastic! We used it for moving our power washer, airless sprayer and other equipment on a hardwood floor in a high end downtown condo. The customer was so pleased we didn't mark up or scratch his floors. We also use this product for spraying deck railings and tape on a house to prevent over spray. It works as a great protection when sealing patio pavers and concrete. The thin but, sturdy construction makes this a much better option than rolled paper. -owner/Deck Escapes Staining & Beyond, LLC
"
-
Deck Escapes Staining & Beyond, LLC
4.7

out of

5

based on

7

reviews.
Overall rating: