For years, I was an internet forum junkie. I think I have about 20,000 posts scattered across a few forums. Forums became less appealing for me when I realized that they have evolved as entertainment, but not as a consistently reliable format for professional dialogue.
I may have finally kicked the habit. My opinion on forums is that they now play a distant second fiddle to the more advanced "group" format opportunities to be found in social media, such as LinkedIn, Facebook and Google+. I have found "invitation only", private groups to be a more productive use of time than the open public forums. But then, I no longer seek to be entertained on the internet. I am more looking for meaningful exchange of high grade info, with just a dash of humor. Groups are more effective because the members are not anonymous and there is very little lurking or trolling.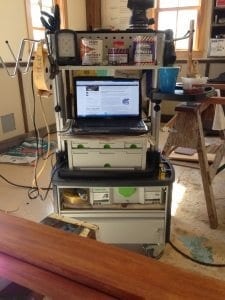 Interestingly, I am finding it productive to hang out more in chat formats with contractors who are not painters. Recently, I heard an interesting phrase on an internet contractor group I belong to. The context was a bunch of contractors talking about a particular tool, something related to production boring of holes. The comment made by one of my colleagues was: "I think this is a solution in search of a problem." What a great phrase.
Now more than ever, the paint trade crosses over into the building and remodeling industries. Paint is everywhere. Always has been, always will be.
That said, the paint world – while ever changing and never boring – is not without its flaws. They are hidden at nearly every corner, it seems. Sure, we have our issues. Like some of the other building trades, we have: an aging workforce, lack of young talent entering, and who knew but we even are impacted by political ideas (sorry, but RRP has not been smooth).
Whoever you are, and whatever kind of paint hat you wear, just understand that at every level of our industry, things could be better. They have been, and they will be again. So we hope.
But, for now, what do we do?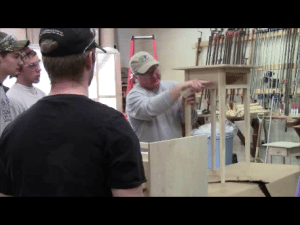 As a mature industry, history would suggest that we keep on keeping on, and we definitely will. But for those who just don't like riding a tide that we can't help but feel needs to rise, there is work to do.
Much of my interaction and engagement with other contractors and other industry types is achieved through a rather active and consistent online program of websites and social media which gets energy and attention from me daily. Those efforts are paired with, and at times in support of the Prep to Finish paint training program that takes Todd Pudvar and I around the country each year.
If there is anyone who hears about every problem being had by every homeowner, DIY-er, contractor, manufacturer, inventor, retired contractor, wannabe contractor or closet paint freak, it is probably me.
What Does Everyone Want?
Simply put, everyone wants solutions to the problems that they have. In my paint contracting business, my customers want that as well. As a user of paint tools and products, I want that. I speak to enough manufacturers in my varied professional capacities to know that – believe it or not – manufacturers  want that too.
The problem is, everyone's problems are not the same. And that is why I find myself writing and speaking less and less about some awesome tool or product that boosts efficiency, production and profitability. That is a given, there are those. We don't need a particular tool or product right now.
This is the time to step back and look for more generalized answers across your office white boards. By the way, if you don't have an office whiteboard, get one.
[Read Scott's thoughts on When Paint Problems Happen]
What's the General Solution?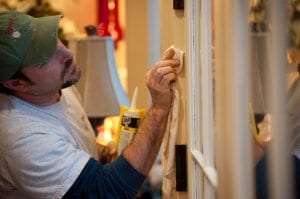 Everyone has a solution. That is because everyone has a problem. I know paint contractors who appear to know how to paint, who can't get painter's tape or caulking to work properly. Sometimes, expectations are skewed. Sometimes painters do things that are just entirely ghetto and hack, and then jump the online pulpit to complain when it doesn't work. But, they have a solution. Solutions are like opinions. Everyone has one.
The key is to have a solution to a real problem. Don't be a self-serving solution in search of a problem. I have fired a few employees, experienced pro painters, with that critical flaw. If your problem is that caulking fails when you paint over it heavily 10 minutes after applying it too heavily, then I hate to be the bearer of bad news, but that problem is pretty much yours. It is not a realistic expectation. Problems  only earn validity if they make sense and are practical. That is just bad judgment, not an industry problem. If you want caulking to cost $60 a tube and come with a laser, I can assure you that there are engineers at 3M or Dupont who could stamp that out pretty quickly. It won't sell, not even to you.
Fortunately, the most real problems for paint contractors are way beyond which tape or caulk to use, or how to use them. The real problem is discovering which products to use together in what ways to do the safest, most efficient job of producing a quality result for your customers, and make it convenient for all involved. That is what gets you paid quickly.
Getting paid quickly is much more important than painting over caulking quickly. If your reputation isn't worth more than a few cut corners or skipped steps, then you are probably in the wrong business. Businesses that refuse to cut a risky corner will stay around for generations without losing their homes or minds.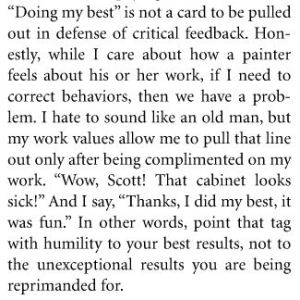 Over the years, I have perpetuated several core values at Topcoat Finishes. Some of them have flown against conventional wisdom, but been essential to our company. One example would be the year that I banned the use of the phrase "I'm doing my best".
Another recurring theme that gained visibility in my company was to point out to painters that anyone can identify problems. That is not a particularly high level skill, in fact, is often perceived as straight up complaining when presented in the absence of a practical solution. That's right, problem solving is the skill. As a manager or owner, I am sure you have also at some point grown weary of staff pointing out things that should be better.
I now encourage people to weigh carefully the gravity of a problem, before assigning blame. You know what I mean…the regional paint rep who blames paint failure on the application rather than the product – and the painter who blames the product, not the application.
Somewhere in the middle lies the truth.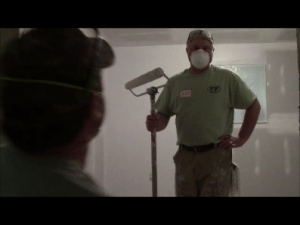 For example, I heard one painter recently complaining that there are just no products that can fully keep up with his production needs. What are those needs, and how can one contractor be so limited by all that is available for products?
The answer, brace yourself, was that the builders he works for only allow two days to paint an interior, so things need to happen fast. I wouldn't call that a product issue. I would call that a flawed business model, the classic painter on a treadmill. As I tell my eight year old son: "Don't be that guy." Most of us have been that guy at some point.
It is entirely too easy to hop on the internet with either a problem or a solution that is half baked. What is more important is to keep the focus inward, within your own company. Sure, gather info from all possible sources that you consider to be reliable, but keep a clean filter on what info to retain and how to implement it into your own company.
Please join us in the comment section below to discuss, whatever you want to discuss! Thanks for reading.