If you're running a small, family-owned painting business, there's a good chance you'll want to prick up your ears for this one. First of all, let's propose a question: doesn't it seem that you're always somehow running out of storage space for your painting equipment and materials? If so, you're dealing with the most common issue painting contractors deal with – the lack of storage space. There's one way to handle the issue without much effort. Of course, we're talking about renting a storage unit. In this article, we'll introduce you to all the benefits of self storage for painting contractors.
What are self storage units?
Before we expand our talk to cover the benefits of self storage services for painting contractors, it might be good to see what we mean once we say "self storage." The term "self storage" represents the industry that rents storage space in the form of rooms, lockers, and containers to tenants (businesses or individuals). Usually, regular folks or business owners rent out storage month-to-month, although long-term leases aren't all that uncommon. Before you rent a storage unit, consider how long you plan to be using it. Perhaps it will be cheaper to get a long-term lease if you plan to use it to store painting supplies year-round. Now that we've covered some basic self storage related info let's consider the benefits of self storage for painting contractors!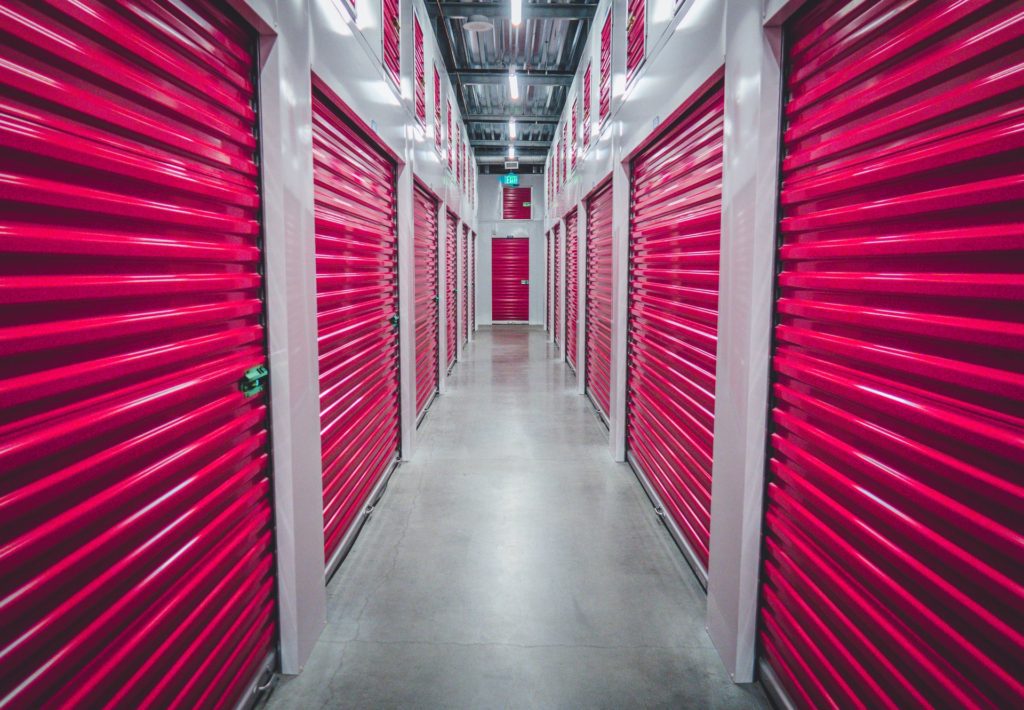 The benefits of self storage for painting contractors
#1 You don't need much room, actually
Even one of the smallest storage rooms you can rent can comfortably accommodate most of the painting materials you work with daily. Painting materials and equipment aren't all that bulky. Additionally, most of the supplies you will store aren't delicate, so you can comfortably keep items on top of each other. So, yeah, you won't have to spend a fortune finding some space for your zipper rollers, brushes, extension rods, spray painters, tarps, ladders, etc. Renting out storage space seems like the most natural thing to do when you think about it.
#2 Enjoy a clutter-free office
Even if you use the paint supplies daily, you don't need to store all your materials and equipment inside your office. Most small painting contractors don't have an office space large enough to accommodate all the staff & crew, let alone the necessary materials and equipment. We're sure you're well aware of that fact. If you're in the business yourself, that is. Therefore, renting out a storage unit will allow you to enjoy some free space inside your office so that you can breathe freely.
#3 Climate-controlled self storage to the rescue
Heard about climate-controlled storage facilities? These work like a charm in areas where the temperatures aren't so pleasant. There's no need to emphasize that your paint doesn't like sudden climate changes or temperature fluctuations and extreme weather. Many self storage providers offer this kind of service, and there isn't a better way to keep your paint fresh.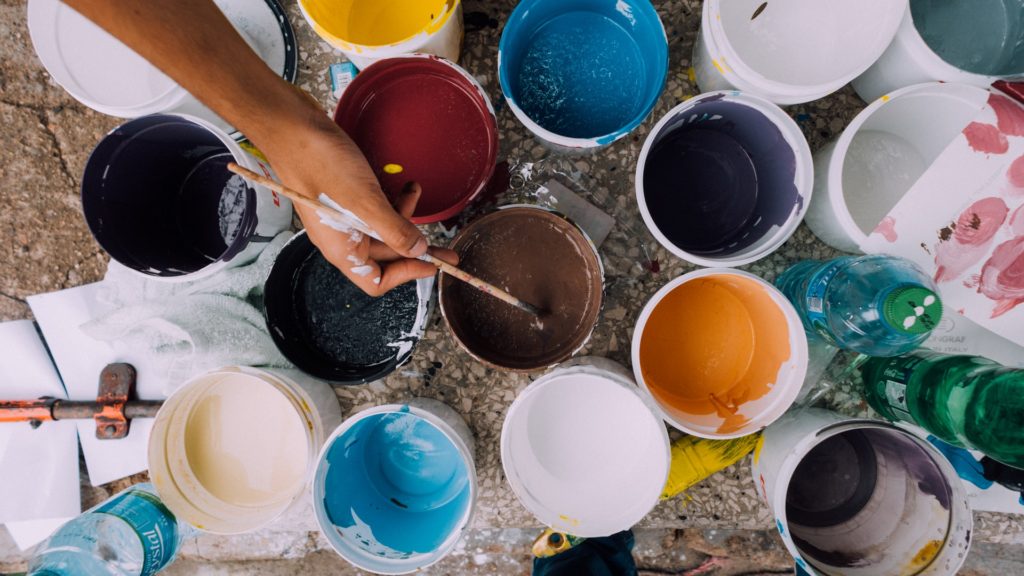 #4 The shorter the trip, the better
Imagine you're usually servicing an area that's a bit far from your current storage space, whether we're talking about your office or another facility. By renting out some self storage units near your servicing area, you'll ensure that your staff takes shorter trips to places where they need to do some painting gigs. The shorter the trips, the better, say the folks at Orange Mover. Since they're a moving company, they deal with similar issues as painting contractors. By renting out self storage units, you'll save a lot of time, and your clients will be more satisfied with the rhythm of the painting process. Not to mention your equipment & materials won't suffer much from excess time on the road. So, make things easy for your crew and your trusty customers by renting out self-storage units near the area you're servicing.
#5 Your valuable equipment & materials will be more secure from strangers
While your stuff's inside a storage unit, you'll know that it's completely safe from "curious individuals." Storage facilities pride themselves on high-grade security systems that will guarantee your items are safe and secure. You won't have to worry about someone breaking into your DIY makeshift storage since you will lock your equipment and materials in a storage facility that offers security.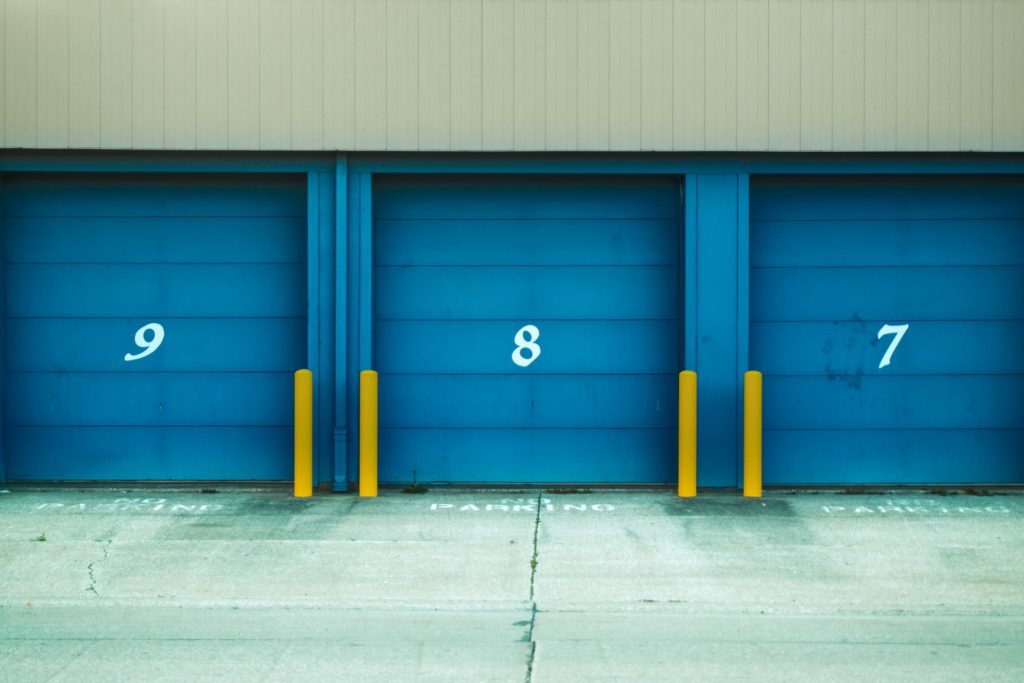 #6 You can keep some additional stuff in there
It's not only your equipment and materials you can keep there. What about the documentation that's turning out to be quite a space-eating issue inside your office? Most businesses will accumulate a lot of paperwork over the years. Keep your documents (such as your painting contractor license) safe, and keep your office clutter-free by using self storage services.
The bottom line
That's about it when it comes to the benefits of self storage for painting contractors. We hope you've had a fun read, besides learning a thing or two about why renting out some storage space might be an ideal option for your small, family-owned painting enterprise. All in all: we're sure that, after reading this one, you won't have a hard time deciding whether self storage is the way to go for your painting business.