The Original Content Conundrum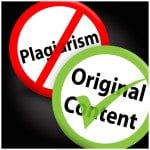 Those of you that are readers of BP and articles on content like this one, know that we require original content on this site, and on our own individual business sites. That is not just because we happen to enjoy creating content, but also because we recognize the value of unique content as a resource to people who are searching the internet for answers to their problems. In our cases, most of those problems relate somehow to paint or painting. It is possible to write for people, and earn Google respect.
Top 4 Reasons Contractors Don't Produce Original Content on their Sites or Blogs:
hate to write

don't know what to write about
don't have time
don't think it would be interesting to read about
Overcoming These Obstacles:
If you hate to write, but need content, don't steal it. Hire a writer. Period. Whether you like to write or not, you still need to use words if you intend to promote your business online.
Write about the projects that you do. How you deliver your services to customers day in and day out.
Don't have time? Cut back in other online areas, such as forums, facebook, twitter or youtube. Develop "online habits" for yourself, where you dedicate a certain number of minutes or hours per day to each of your online interests. Make this type of business promotion a priority until you have built it up to a sustainable point.
If you don't think that what you do is interesting enough to share, then you must have a hard time selling it to customers. This is a poor excuse. If this is your case, then you are faced with the larger problem of rediscovering your passion for your business. So, websites and content creation may not be a good idea for you at this time.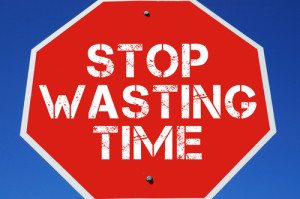 Sometimes contractors have the perception that it takes tons of time to build an online program using websites, blogs, or social media. There is some work involved in laying the initial foundation and learning to navigate it all, but once you have learned the system and start to see the results, you can become proficient and efficient about it. In fact, it can even be fun. Especially when you start connecting with others who share your interest in painting or the paint business.
Remember, it's called Social Media for a Reason:
Sharing is cool. Theft is not. There are ways to share other's content that you like, as we discussed here. All of this is largely the reason that the Blogging Painters site exists. We encourage people to try out blogging right here on this site, as a guest writer or contributing author. It takes some courage to do that.
There is nothing to lose, and folks learn alot in the process.